The Lawyer
EJ Henry
£6.99, Endeavour Press
Don't lawyers lead exciting, action-packed lives? Well, the hero of this novel does. It is not a courtroom drama, although some litigation is involved. Rather, it is the story of a solicitor from a modest background who has made good on the back of personal injury claims (remember them?) and the unfolding nightmare as his world falls apart. His descent into the professional and financial abyss is forestalled and he is led on a chase across Europe.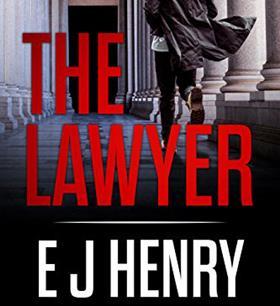 The hero is driven by a sense of injustice which he uses to good effect. This poor man's world, including his family and personal life, collapses like a house of cards. But, good solicitor that he is, he retains his sense of humour and professionalism. The story starts well and the fast pace is maintained. Our hero is an interesting character with whom we sympathise. I like the descriptions of bankers and other men in suits descending on the firm like vultures only to be shown the door by a 'fairy godmother' character. I also sympathise with his ever-loyal staff, who battle on trying to run the firm.
The Lawyer is written by an author I am not familiar with who writes well about a subject he is clearly familiar with (art). But he is let down by both the title and cover, which hardly suggest an exciting thriller with a solicitor hero. Are we not all heroes to our clients?
David Pickup is a partner at Aylesbury-based Pickup and Scott