Vicarious Trauma in the Legal Profession – A Practical Guide To Trauma, Burnout And Collective Care
Joanna Fleck and Rachel Francis
£18, Legal Action Group
★★★★★
A dispassionate application of the law to the facts will only get you so far in the field of social justice law. To be truly effective, you must dig deep, listen, probe and bear witness to clients' trauma.
But what effect does this have on the lawyers involved, and what can we do to protect ourselves and colleagues from the impact of vicarious trauma? These are the issues addressed in this book.
If you manage staff who represent traumatised clients, you may not be surprised to learn that lawyers exposed to vicarious trauma experience significantly higher levels of depression, anxiety and stress; but you should at least be concerned to learn that a small pilot study of UK asylum lawyers found that 34.3% met the criteria for post-traumatic stress disorder.
This book is not intended to simply shock you into action, however. While keeping the book to a manageable 165 pages, the authors manage to address topics ranging from the definition of trauma and the physiological impact of vicarious trauma on the brain, to what can be done at an individual, team and management level to alleviate the impact of working with traumatised clients in low-paid, high-stress environments. They have done so while keeping the book informative, highly readable and, above all, practical.
It is difficult not to think when reading about this topic that what is really needed is more time to process and reflect upon the work (in other words, increased legal aid funding). But that's a different subject altogether.
Paul Keeley is a solicitor at South West London Law Centres, where he represents refugees, asylum seekers and victims of trafficking
Labour Rights and the Catholic Church: The International Labour Organisation, the Holy See and Catholic Social Teaching
Paul Beckett
£120, Routledge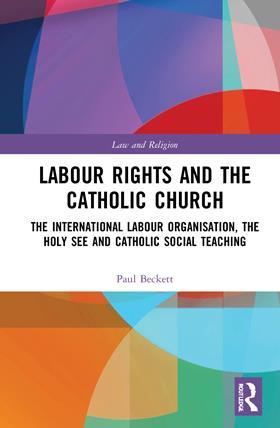 This book is intended to appeal to lay, professional and academic readers, and explores the extent of parallelism and cross-influence between Catholic social teaching and the work of the International Labour Organisation.
It shows how the principles of workers' rights in Catholic social teaching played a seminal role as a moral force in the formation and development of the ILO, and how in turn the principles formed and promoted by that organisation have influenced and enriched Catholic social teaching itself to become part of the Magisterium of the Catholic Church.
How to Start a Law Firm: A Practical Guide to Offering Legal Services
Darren Sylvester and Rachel Roche
£55, Law Society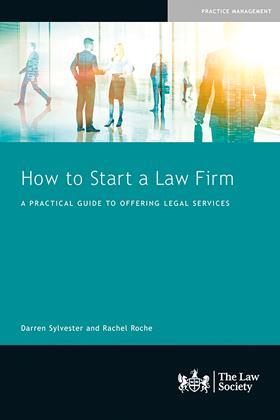 This is a 'road map' par excellence, laying out each step and stage of setting up one's own law firm.
The authors meticulously set out the pros and cons. And, by way of a morale booster, each chapter finishes with a Q&A featuring a real-life successful self-starter.
This is a book written from experience, but reading it is less like work, and more like a chat over a pint with friends.
Readers will certainly be inspired by the authors' blend of enthusiasm and downright common sense.
Fiona du Feu spent more than 20 years in private practice
Contentious Trusts Handbook: Practice and Precedents
Carl Islam
£100, Law Society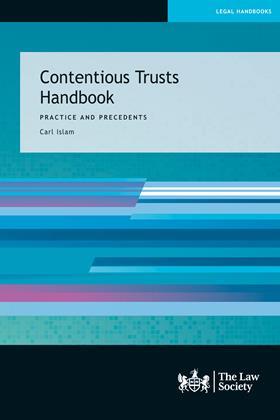 This practical overview of contentious trusts sets out a clear route from letter before claim to costs orders. Its logical and helpful structure enables readers to find what they want to know exactly where they would expect to do so. The case analyses are cogent and commendably concise. The reviews of the law on liability for 'dishonest assistance' and Beddoe orders are models of their kind. The author is to be commended on succeeding in providing a portable reference work covering all aspects of the law and practice governing trust disputes in the English courts.
Ian Mayes QC is a barrister at 1 Essex Court, London
Residential Conveyancing Practice: A Guide for Support Staff and Paralegals (2nd edition)
Russell Hewitson
£45, Law Society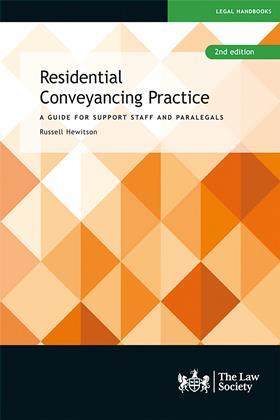 This crucial training manual gives support staff and paralegals a deeper understanding of the legal principles, regulations and good practice underlying residential conveyancing procedures and a sound grasp of the risks associated with their work.
This new edition deals with the stages and processes involved in residential conveyancing in a clear and practical way. Aligned to the requirements of the Law Society's updated Conveyancing Protocol 2019, it provides law firms and their staff with an invaluable aid to training, risk management, and improving standards of competency and compliance.