Trust Betrayed
Richard Wrenn
£6.99, Amazon Publishing
Is it possible to write a highly readable novel in which the central premise is breach of the Solicitors' Accounts Rules in 1982? Surprisingly, the answer is most certainly yes.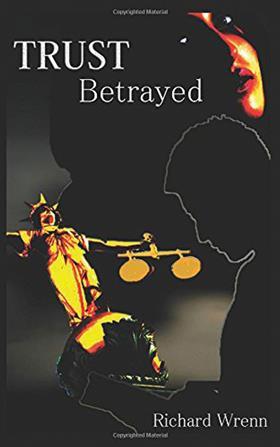 Trust Betrayed is written by retired solicitor Richard Wrenn and set in the fictional Midlands town of Merston. It is billed in part as a romance, but in truth is a highly compelling legal drama and a tragedy born of a web of intrigue.
Graham Mitcham is an ambitious young solicitor who joins a small practice in 1979 with a view to future partnership. With his modernising ideas and the retirement of some older partners, the firm thrives and his name quickly has joint billing on the notepaper of the reinvigorated Buller & Mitcham. His business partner John Buller is a quiet widower with a beautiful daughter, Susan. Graham successfully defends Susan in a minor road traffic offence and is smitten. Can he embark upon on a relationship with his senior partner's daughter? Apparently so, and after some hesitation a gentle, conventional romance ensues. Susan worries that her father may be lonely without her, although he has the companionship of a widow, Elspeth, to whom Susan cannot warm.
Fast forward to 1982, a month before the wedding. Buller and Elspeth are ensconced at the Imperial Hotel Salcombe and Susan is setting off to her hen party in Paris. Back in the office, Graham is passed a complaint from one of Buller's conveyancing clients: she has not received her expected completion proceeds of £35,000. This is in the days before the TT or the electronic audit trail, but investigations reveal that the funds have left client account and the payee was Buller's personal bank account.
Urgent calls are made to the Imperial Hotel by Graham and Howard, the firm's head of accounts. Buller insists there is no problem and he will sort the matter out upon his return. But Graham must make good the client account as soon as possible after the breach has been discovered (as required by the accounts rules, then and now). An emergency loan and a loan of his own funds achieve this. And then there is the dilemma of whether Graham should report the matter to the Law Society now or await Buller's explanation.
Here the novel picks up pace. Investigations reveal further concerns. Buller refuses to return before the end of his holiday but he promises to send a cheque (will it even clear?). In frustration, Graham and Howard set out on the long drive south to Devon late at night for a dramatic confrontation.
This is an engaging story well told. Do not underestimate the importance of the dry accounts rules: behind them may lie a very human story.
Katharine Riley is head of contentious probate at Field Seymour Parkes in Reading