The Brighton Police Scandal: A Story of Corruption, Intimidation & Violence

Dick Kirby

£20, Pen & Sword Books
★★★★✩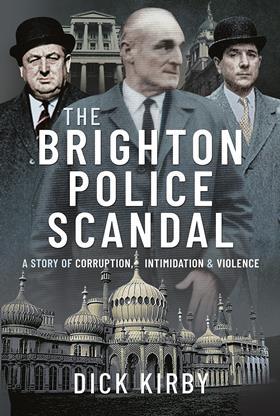 This is another excellent book from an established writer on the history of police and crime. Dick Kirby was a long-serving police officer who has now written many volumes on the police service and fighting organised crime. This time he turns to a major corruption scandal in Brighton just after the Second World War. He does not pull any punches in considering what is good and not good policing and in discussing how too many managers with little actual detective experience got to senior positions.
This story has everything, from allegations of fixing trials and paying to get police officers to lose evidence or reduce charges, or getting information on when raids would take place, to illegal gaming and drinking and vice rackets. There is also reference to a drinking club, nicknamed the 'bucket of blood' because it was the site of so much violence.
This is all told clearly and fairly. The book does raise questions about how the police should be policed. The old watch committees that were rooted in the local community have been replaced by American style police and crime commissioners and many small police forces have been amalgamated into much larger organisations.


David Pickup is a partner at Pickup & Scott Solicitors, Aylesbury
Would you be interested in writing a book review for the Law Society Gazette? The Gazette receives books on a range of legal specialisms, as well as fiction, history and biography. If you are interested please write to Nicholas Goodman indicating your specialism