The Lawyers: SAS Lawyer Fights for Justice

Iain Campbell
£9.99, Austin Macauley Publishers
★★✩✩✩
This novel is almost so bad that it is good. Sadly, it is not quite as bad as that.
Every character is a 'cardboard booby', as Fleming famously described James Bond. The good people are good, well-dressed, intelligent and successful, while the bad people are bad, poorly turned out, and (even if temporarily on top) will get their comeuppance. Once pencilled in, often with no-more than a description (tall, suntanned accountant), the 'characters' are mere pawns on the author's chessboard. There is no character development, barely any internal life and consequently one cares nothing for the fates of any of them.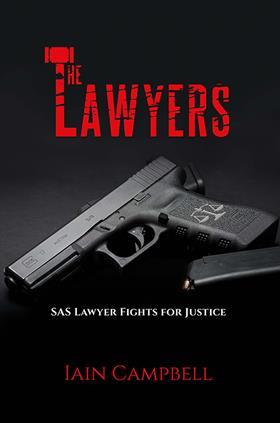 However, Campbell has a nicely drawn main plot line and moves the action along well. Things happen in quick succession and keep happening. The SAS lawyer does his thing, competently and heroically, and without having to kill any unfortunate guards which could have introduced an ethical quandary into this simple world. 'There is nothing either good or bad, but thinking makes it so,' takes on a different meaning when reading this book.
His legal case sub-plot is given so little time to develop that it is almost over before it has begun. Why the evil corporate did not resolve this problem, at a tiny fraction of the cost, before it went near lawyers, is unexplained. The incompetence of the corporate's lawyer, even more so. However, the sub-plot does allow Campbell to lever into the text a number of explanations of the English legal system and its operation which may be of interest to the layman.
Returning to the main character, he is accused of fitting in a quick rape while doing his deed of derring do. The incompetence of the 'rising star' female QC who defends him (a goody!), but fails to address the most damning bit of evidence at the trial of first instance, is not explained. Perhaps to allow an appeal into the narrative and to create a challenge for the poor booby to deal with, but this unnecessary hurdle could have been dealt with in the original trial.
The creaking and clanking, steam-driven deus ex machina could have carried out its ponderous mission without the need for an appeal and I recommend that the scriptwriter drop it. This is ideal movie material.
Patrick Gilmour is head of corporate and commercial at DKLM LLP
Would you be interested in writing a book review for the Law Society Gazette? The Gazette receives books on a range of legal specialisms, as well as fiction, history and biography. If you are interested please write to Nicholas Goodman indicating your specialism