The Right to a Fair Trial in International Law
Amal Clooney and Philippa Webb
£195, Oxford University Press
★★★★★
The Right to a Fair Trial is the first reference book of its kind, a comprehensive explication of the rights and remedies applicable to criminal trials under international law.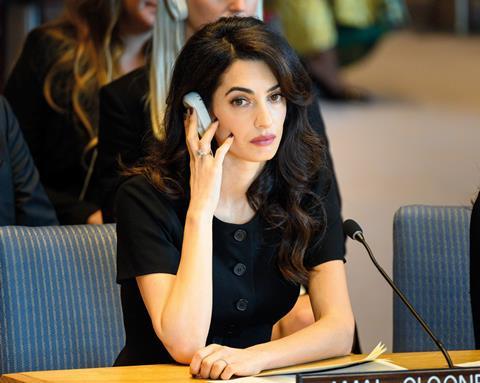 Each of the book's 14 chapters deals with a different element of the right to a fair trial, as defined by Article 14 of the International Covenant on Civil and Political Rights. The case law of regional and international criminal courts, and of UN human rights bodies, is reviewed. Areas of agreement and disagreement are identified in relation to key issues. In each case, the international standard is distilled for the reader from the vast collective jurisprudence of a multitude of sources.
As Clooney (pictured) and Webb observe, the absence of detailed analysis or even a chapter on the right to a fair trial in most leading human rights textbooks leaves the definition of an international standard hard to identify. As a result, they posit, counsel in domestic courts may tend not to refer to an international standard but instead focus on domestic law. This book makes the law on the right to a fair trial accessible. And accessible, not just to legal professionals representing those whose rights may have been infringed, but to potential victims too. The engaging, narrative style in which this book is written contributes to its success in meeting that aim.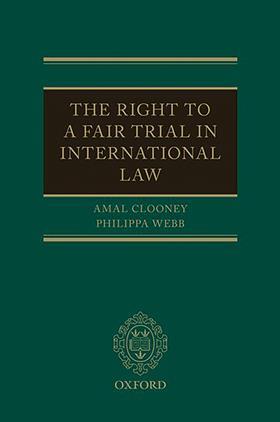 Reviewing this chunky, presumably complex book was a slightly daunting prospect. However, it soon became clear that, behind its implacable green cover, lies an absorbing, enlightening and even inspiring work from two immensely experienced practitioners.
There is no other way to say it: this is an absolute beast of a book. An enormously valuable resource that corrals the trees and allows the reader to see (and understand) the wood.
Zoë Chapman is a barrister at Red Lion Chambers in London
Dangerous Ideas: A Brief History of Censorship in the West, from the Ancients to Fake News
Eric Berkowitz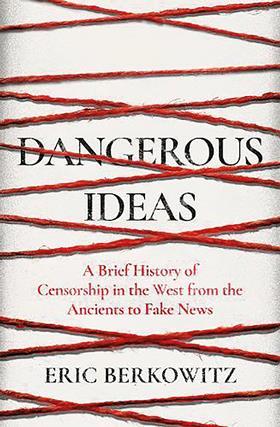 £20, Westbourne Press
In highlighting the use of censorship to reinforce class, race and gender privilege, Berkowitz describes how censorship has shaped modern society. His historical overview takes in absurd examples, such as Henry VIII's decree of death for anyone who 'imagined' his demise.
Research Handbook on Big Data Law
Edited by Roland Vogl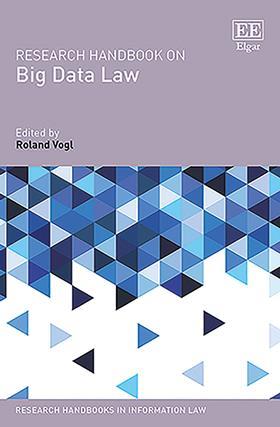 £205, Edward Elgar Publishing
This handbook of big data analytics and the law will be a resource for legal scholars and students researching in areas such as criminal, tax, copyright and administrative law. With contributions from a variety of scholars, this book will also be useful for practising lawyers wanting to get a sense of the legal practice of the future.
Military Justice Handbook (2nd edition)
Anthony Paphiti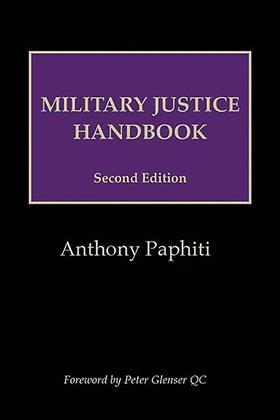 £80, Howgate Publishing
Written with a non-legal audience in mind, this expanded and updated edition is the ideal companion in navigating the complex Service Justice System. This comprehensive guide covers summary hearing, administrative action, the Summary Appeal Court and court martial, bringing together law, policy and nuances of the SJS.
Skilfully Passing the Solicitors Qualifying Examination
Neeta Halai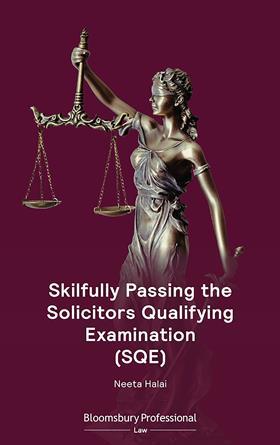 £49.99, Bloomsbury
With practical tips and tools, this book targets aspiring solicitors, qualified lawyers in foreign jurisdictions and students. As well as offering solutions to questions and challenges when studying and practising your skills for assessments, this book aims to be insightful and practical, rather than merely theoretical.