Contributory Negligence: Principles and Practice
James Goudkamp, Donal Nolan
£29.99, OUP
★★★★★
This book fulfils a need not specifically served since the last dedicated work on the subject in 1951, Glanville Williams' Joint Torts and Contributory Negligence.
Filling the void is Goudkamp and Nolan's astute study of the application of contributory negligence decision-making in practice. You will not find pages of abstract theory here; this is a practical guide, with its utility to all legal practitioners, including solicitors, barristers and judges, firmly in mind.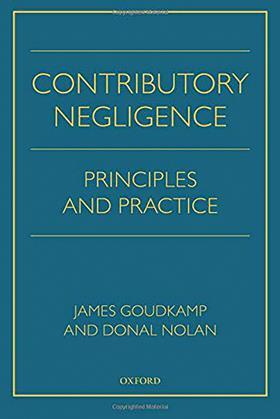 Parts I and II provide a concise overview of the law, addressing numerous questions that may arise. Part III deals with apportionment in those factual scenarios which occur most commonly in practice. Scenarios include: road traffic accidents involving pedestrians (adult and child, intoxicated and non-intoxicated); slip and trip accidents (in a variety of settings); carelessness at work (in connection with work equipment or working at height); and speeding, among others.
For each scenario, we are provided with an 'at-a-glance' table, showing the average discount applied in such cases as well as the highest and lowest discounts recorded. The book's clearly presented statistical findings are informed by 20 years of cases decided by UK courts; long enough to identify 'the relatively narrow range' within which we see discounts applied by judges, but not so long that the data could be undermined by the different approaches which may have prevailed prior to (for example) the introduction of laws making the use of seat belts mandatory.
Particularly useful is the narrative which follows on from each table. Illustrations are given of cases involving high and low discounts, as well as cases involving a discount near to the average.
I did find myself wondering what the authors thought about artificial intelligence and the scope for claims of contributory negligence where decision-making has been automated. While this text offers no comment, I eagerly anticipate Goudkamp and Nolan's forthcoming companion volume, Contributory Negligence in the Twenty-First Century (OUP) which promises to provide an opinion alongside further exploration of contributory negligence in practice.
This book is a model for the provision of helpful information in a concise, accessible manner.
Roisin O'Dubhlaoidh is a trainee solicitor at Royds Withy King in Bath
Anti-Money Laundering Toolkit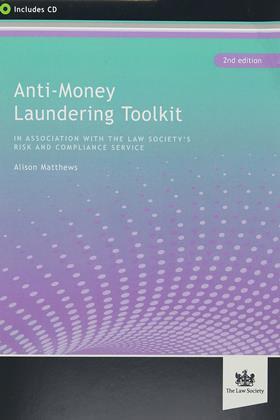 Alison Matthews
£59.95, Law Society
A very concise, compact and handy toolkit every practising solicitor needs. The book comes with a disc, which can be viewed on your desktop or laptop, making it a versatile and vital companion when reviewing, checking or simply updating your knowledge of anti-money laundering provisions. In a world where this area of law is changing with great speed, this book caters for the very onerous demands money laundering regulations entail. The templates alone demonstrate how easy it is to navigate through the provisions. Whether it is internal controls within an organisation, Know Your Client, due diligence or internal staff training, the toolkit is a must-have element of every practitioner's armoury.
George Kampanella is a partner at Bivonas Law LLP