Equal Pay: Law and Practice
Daphne Romney QC
£110, OUP Oxford
★★★★★
Equal Pay. Two words, eight letters. A concept that logic suggests should be simple: that men and women doing like work should be paid the same. This new title by Daphne Romney QC performs an excellent service in identifying the morass that is the law of equal pay.
It took 14 years to resolve Enderby v Frenchay Health Authority (1992), into unfair pay practices by the NHS. Speech therapists, who were predominantly female, contended that pharmacists, who were mainly men, did like work, yet the men were paid 40% more. To get to a settlement in the year 2000, Enderby's 2,000 applicants endured 26 tribunal and court appearances, including a trip to the European Court of Justice – a shameful state of affairs.
Each chapter in this book is broken down in the introduction into sub-headings with specific paragraph references, making navigation much easier. For example, chapter 4 in this 460-page hardback looks at gateways of comparison. The breakdown betrays some of the obstacles facing equal pay cases.
How do matters such as differences in working hours, responsibilities, qualifications and experience affect the issue of whether a true comparison is being drawn? Personally, I would expect and demand more money for working nights. Yet the case law is mixed: one line of authority says that, regardless of when the job is performed, the job itself is identical. Another approach was that night workers carried extra responsibilities, so that the work was not of equal value. That is a solitary example of one of the myriad problems thrown up.
Schona Jolly QC wrote the first chapter, dealing with European jurisprudence and the impact of Brexit. In 13 pages she explains the underlying EU Directives exquisitely.
She concludes her chapter by asking if the ongoing Asda Stores v Brierley (2019) case might result in more legal developments. Some 30,000 predominantly female shop staff are asserting parity with male warehouse workers. A large raft of claims is also under way against Tesco. Unlike a number of legal writers, Daphne Romney does not skimp practical considerations – there is a chapter just on mass claims.
Limitation, evidence and even the effective acquisition of claimants is also considered.
The impact of equal pay claims upon respondents should not be overlooked. Birmingham City Council sold the National Exhibition Centre – its crown jewel – after being floored by massive compensation payouts. For claimants who are so often on the lowest pay grades the windfall of a lump sum could be life-enhancing – assuming they live long enough to see the litigation through to a successful conclusion.
Dominic Regan is a non-practising solicitor and a visiting professor at City Law School, London
The Cinderella Plan
Abi Silver
£8.99, Lightning Books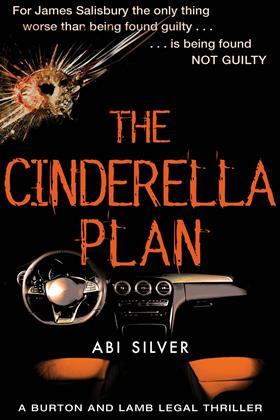 When a self-driving car is involved in a fatal accident, the driver's freedom (and the future of self-driving automobiles) is placed in jeopardy.
Silver's legal thriller is the latest in a series which examines whether the law is ready to deal with the impact of artificial intelligence on everyday life.
In this tale, the lawyers Judith Burton and Constance Lamb must discover who's responsible when a self-driving car kills: the driver, the manufacturer, or the AI? An added complication is a client who would prefer to be in prison than see his car building company collapse.
As in her previous books, Silver uses an ethical debate as the seed for an entertaining thriller.