Start-up Law
Edited by Alexandra Andhov
£65, Elgar Practical Guides
★★★✩✩
This is a guide for entrepreneurs involved in starting up new businesses and their advisers. It is aimed mainly at enterprises involved in new technologies.
The book is intended to cover the 'life cycle' of start-ups. A quick Google search reveals this is a new niche area of law and there are firms of lawyers that specialise in services for this sector.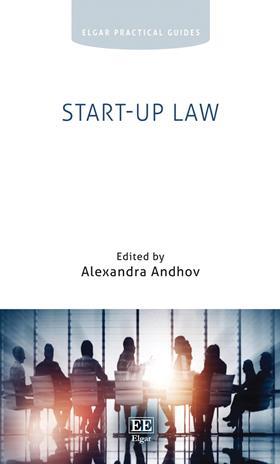 The book starts with a short, 30-page introduction to the area. Part two is a collection of articles on start-up law in various jurisdictions: Canada, Denmark, Israel, Switzerland and the US. Each has been written by experts in those geographical areas, which are said to be friendly or attractive to entrepreneurs.
The first section starts slowly but does touch on what skills are required to be a good start-up lawyer, including understanding the business world. Lawyers are business people themselves and many have first-hand knowledge of legal start-ups, either directly or indirectly.
The opening section could have been expanded and it would have been interesting if part two had included articles about start-ups in the developing world.
The articles on individual countries are interesting, not only if you are planning to do business there but from a comparative law point of view. No doubt the future global business world will be very competitive. The article on business in Israel was very interesting – a crystal-clear introduction to business law.
It is notable how many countries are based to some extent on common law principles. Canada has at least two systems, one of which is based on French law.
David Pickup is a partner at Pickup & Scott Solicitors, Aylesbury