To Trust or Not To Trust
Manny and Brigitta Davidson
£18.99, John Blake Publishing
★★★✩✩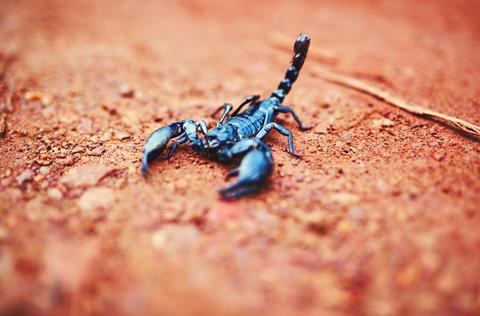 Manny and Brigitta Davidson had humble and somewhat challenging upbringings, one a Jewish migrant who escaped the horrors of the second world war for safer havens on our shores. Their story is worthy of a rags-to-riches Hollywood movie like The Pursuit of Happyness. Sadly, To Trust or Not To Trust lacks the 'happyness'.
Manny, a hard-working, persistent, impulsive, back-of-the-envelope dealmaker, took advantage of protected tenancies after the war and amassed an impressive property portfolio, which eventually became a publicly listed company.
Concerned over his son's alleged lack of enthusiasm for education and, later on, business – and having to pay up to 80% in estate duty on death – he set up a trust fund for his children. The fund is said to have paid them up to £20m a year.
Having lived in a crowded terraced house in Blackpool during the war, the Davidsons eventually purchased Lyegrove, a Jacobean mansion boasting acres of landscaped gardens. Permanent residents in Monaco, overstaying in the UK beyond the prescribed number of days was the least of their worries – they became personae non gratae to their own children.
So where did it all go wrong? Their daughter, whose interest in the trust was just a quarter, sided with her brother and, through some legal manoeuvres, they removed Manny's choice of protector and started to sell off trust assets.
Manny says: 'Brigitta and I never thought for a single moment that we would get back the money and the assets that we had put into the trust over the years. That is not our intention and it never has been.' Their children, however, persuaded themselves that it was their parents' intention.
Manny adds: 'Although we regret giving them all that money, we did give it to them. End of story.'
The story does not end there. But for lawyers or those reading law, sadly To Trust or Not To Trust does not go into the nitty-gritty of the legal challenges.
Elsewhere, it has been said that £10m was spent by the couple on legal fees. But the most we learn of the legal wrangle from the book is: 'Gerald, of course, put it about that he had won the case. But it was a little more complex than that. He has far more money than I do now and seems willing to spend whatever it takes to keep his parents out of his life.'
Manny's children have reportedly strongly disputed the accuracy of the book.
The reader might be left to question just whose version of events is closer to the truth, bearing in mind the amount of money spent on lawyers. The book plainly gives a biased account, but the parents seem to blame themselves rather than their children, and one wonders whether that was precisely why the book was written.
As a contentious probate lawyer, I fear the book sends out the wrong message. Manny now advises that people should spend their wealth during their lifetime: 'Do we regret starting a trust for our son and daughter? With all our hearts! It was the biggest mistake of our lives.' Manny was surrounded by professionals and counted lawyers among his friends. Surely, his estate and tax planning could have been better organised.
It is interesting that the book's cover uses dark colours, the title in gold and the picture of a scorpion partially superimposed on the word 'trust'. For Manny, a scorpion symbolises treachery.
A good read.
Azeam Akram is a contentious probate solicitor and consultant at PWT Advice LLP