Expert witness's report is full of porkies
The World According to Patrick White: A tale of a very perceptive pig
Suzanne Stephenson
£10.99, Mirador Publishing
★★★★✩
This entertaining story is about a solicitor who combines her legal practice with farming. That seems a great idea these days when technology makes different ways of working a possibility.
The heroine of the tale has a number of animals on her farm, including a talking pig. The pig gives his name to the title and is very pleasant, personable and polite, as well as being intelligent and articulate. Patrick is curious about the world which his human family inhabit. He learns to read, watches television and listens to music. Patrick gets to know his family and enjoys a successful career helping to increase the breed.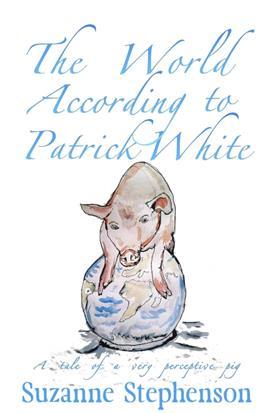 The lawyer, meanwhile, gets involved in an agricultural court case with a farming client. Partly to save costs, the pig writes an expert report on porcine behaviour. And a very good report it is, complying with the rules, setting out Patrick's experience and qualifications, and reassuring the court that he is impartial.
The story's climax is the day in court. (How do you get a pig in to court?). On the day, he also meets a member of the royal family and a bishop. The judge is surprisingly accommodating and understanding.
Suzanne Stephenson lives in the countryside and had a couple of careers before turning to writing. She was a family lawyer and mediator before being appointed a district judge in 2000. She retired from judging in early 2021.
She writes: 'Sitting on complex family cases did not leave me much time for my interests of writing and sketching but when I had free time I tried to visit interesting places. I hope my ancestors helped provide some inspiration as well. My father was a Holocaust survivor and my maternal grandfather a gynaecologist and composer.'
I wonder what other animals could be expert witnesses in a court case? The only other example I can think of is the Doctor Doolittle story where the judge's dog was called to give evidence to prove that Dr Doolittle could indeed talk to animals.
David Pickup is a partner at Pickup & Scott Solicitors, Aylesbury