Partner Retirement in Law Firms: Strategies for Partners, Law firms and Other Professional Services
Ronnie Fox
Globe Law and Business, £95
★★★★✩
Retirement can be sudden, brutal and unexpected – so we need a book like this to advise us. Lawyers are often excellent at supporting clients, but not always as good at advising themselves.
This book from veteran City legal innovator Ronnie Fox, a long-time friend to the Gazette, is a sign of the times. Not many younger people aspire to be a partner. And there are other changes in the profession. More flexibility in how advice is given; more consultants; small, niche firms; and changes in technology mean more people are likely to work from home. The coronavirus may well hasten this rate of change.
Fox's book looks at retirement both from the firm's perspective and from that of an individual; it also considers financial matters, such as accounting and tax. It then moves to what is next after retirement (this is about the possibility of another career not the afterlife, though we should plan for that as well!).
Each chapter is written by knowledgeable writers and is edited by an expert. Sometimes the language is a bit stilted but this is a minor point as the book is practical and clear.
We all need to keep plans under review and have an 'exit strategy'. This is something to consider at every stage in one's career.
Retirement is described as the 'longest holiday of your life', which seems a bit daunting. But this is an excellent guide, whether that holiday is in the Caribbean or in a tent.
David Pickup is a partner at Pickup & Scott Solicitors, Aylesbury
DIFC Courts Practice
Rupert Reed QC. Tom Montagu-Smith QC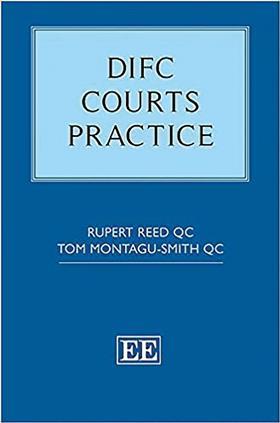 Edward Elgar Publishing, £220
The Dubai International Financial Centre (DIFC) is now firmly established as a leading international commercial court. Written by a team of leading practitioners, this major new work is endorsed by DIFC courts as the official companion to DIFC rules.