At a non-legal conference, a retired judge spoke about their experiences. Having regaled the audience with 50 minutes' worth of tales about domestic abuse, trafficked children, surrogacy arrangements gone bad and youths press-ganged into supplying drugs, the floor was open to questions.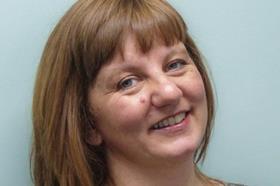 The first question – 'Do judges get therapy to deal with all this?' – acknowledged that the material many lawyers deal with is toxic. Therapy can take the form of hygienic provision, less a Plaster of Paris for a broken mind, more a regular flossing to stop the plaque of practice growing into disease. Yet the percentage of the profession who have regular practice supervision, or see a therapist or coach to process their work experience, is tiny.
At the conference, my husband was watching the rugby. During a coffee break, I wandered into the lounge just in time to see a 23-stone man run straight into a man of not much lesser stature and knock him flat on his backside. 'That's his job,' commentator Brian Moore said. 'For eighty minutes every Saturday he runs into people and knocks them down.' I accept there are tactics involved in rugby, but I think we can also accept that, unlike law, it is a job that is primarily about physical fitness.
And yet Ireland have employed Gary Keegan, a mental skills coach, to help them deal with the anxiety that affected their performance at the 2019 World Cup. Gilbert Enoka is tasked with keeping the All Blacks 'emotionally fit'. England forward Billy Vunipola (pictured) has spoken about the effectiveness of group counselling sessions arranged for the team by coach Eddie Jones. And Wales fly-half Rhys Priestland has spoken openly about using a psychologist to deal with a lack of confidence.
Elite sports people recognise that there is nothing weak or shameful about getting your head in the game. And yet the legal profession, whose entire performance is dependent on their mind, do precious little training for mental fitness. A simple Google search of 'rugby' plus 'psychology' will throw up accounts of professionals being used to help with the same issues that can affect lawyers: confidence, anxiety, regret, guilt at not performing better, team building, self-knowledge, relaxation, uncertainty over job security, fear, stress, depression, suicidal thoughts, alcoholism, shame and embarrassment. Lawyers can add to this list: compassion fatigue, burnout and vicarious trauma. Psychology can also be used to build positive skills. Specific techniques can be taught to foster a mindset that helps to achieve success both on the field and in the office: focus, concentration, comfort with the unknown, competition, persistence. If both the public and the world of elite sport can see the benefits of working with a professional towards emotional and mental fitness, why not the legal profession?
One answer may lie in the answer given by the retired judge at the conference: 'No, judges don't get therapy. You go home and you compartmentalise.'
The term 'compartmentalise' can refer to allocating your time and attention to different things at different times. Work stays at work. This habit can be very healthy, so long as you then deal properly with the thoughts and problems you have boxed up. Just as stuffing the problem file into a cupboard and pretending it is not there will not stop a client suing you, ignoring your own mental needs will not prevent reduced performance.
However, the term is also used to mean a 'psychological defence to cognitive dissonance'. Cognitive dissonance is when you maintain inconsistent or incongruous thoughts or attitudes and feel a lack of harmony as a result. Compartmentalisation works by separating the inconsistent thoughts out from each other. This provides a degree of comfort but can actually be harmful because it maintains a false position and keeps you out of balance. It forces you to favour one belief over the other, even if the favoured belief is not actually accurate or helpful.
A practitioner dealing with a wealth of toxic material and stress may have a set of thoughts along the lines of: my job is important and valuable; I must look like I am in control and highly competent at all times; I am expected to know all the answers; and I am not supposed to be affected by this.
This practitioner may also have other thoughts such as: I am so deeply sad; I am just overwhelmed with the amount and nature of the work; I am lonely; I am really unsure if I am doing the right thing; I am so tired all the time but I cannot relax; and I do not like my job.
Compartmentalisation means constructing a way to justify the continuation of a way of working that is hurting you. It is not that bad. A few glasses of wine and I will forget about it. Everyone else can cope so I am sure I can. Stress? I am not stressed, this is adrenaline. I love it. I am supposed to feel this way – it is part of the job.
In other words, we become trapped in denial or find ways to rationalise still being up at 2am writing a skeleton argument or preparing cases at the weekend. Shockingly, this is the same psychological behaviour abusers use to convince themselves that beating up their partner was a justifiable thing to do when they know full well it was plain wrong. It is a human thing to do but it is not always the best thing to be doing.
So what is the alternative? Talking to someone with some training. A coach, a therapist, a psychologist – all can help you tease out your internal conflicts and help you stay healthy, thrive, succeed and prosper.
Helen Conway, a former district judge, is now coaching and training lawyers at www.helenconway.com
New webinar series
Supporting Others and Creating a Mentally Healthy Workplace Culture
This live and interactive two-part webinar series with Marie Dillon, director at Leading Minds, and Pearl Moses, Law Society lead risk and compliance consultant, has been created to help attendees understand the regulatory obligations around wellbeing and develop effective practices to promote a more positive mental health culture within law firms.
16 – 26 March, £95 +VAT.
Find out more here.