'I have been made redundant from my last firm, a small practice who has been struggling to attract higher value multi-track work. I had been there for over 17 years as salaried partner and was competing with the equity partner within the PI dept and the firm overall. I did bring in work but with the overheads my salary was seen as an expensive item thus they made two salaried partners redundant at the same time with the focus now on cheaper less qualified staff.
Given the stagnant PI market I wondered if you had any ideas regarding diversification moving forwards. I am 51 but still have a mortgage and 16 working years left. To date I have not worked in London but I would like to make find a suitable position now.'
Reply:
Chris Owen, consultant to the legal profession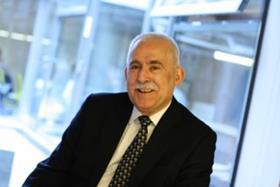 Given your age and wish to work for another 16 years the next move is clearly crucial.
My advice is not to immediately throw away your experience in personal injury and learn another discipline because if you look at the usual online legal job websites there are many vacancies for PI lawyers, at various levels, right across the country.
If however, the experience of practising in PI with the current market conditions that are well documented, has caused you to decide to look at another discipline I would need to find out if you have ever handled any clinical negligence work alongside your normal practice?
Depending on the answer to that question it would be possible to search for a job in such a department, within another law firm, depending on the level of your experience. You may suffer a drop in salary initially if you cannot convince the new firm that you can immediately manage a heavy caseload, ie you may need some supervision.
If you have no clinical negligence experience I would advise you to apply to join a firm that does PI and clinical negligence and make it clear to the recruiter you instruct, plus the firm who gives you an interview, that you would be willing to learn a new discipline whilst managing your PI caseload, if that appeals to the firm.
It is much more difficult to transfer across once you have started as the firm may well feel you have not been honest with them.
Before you decide whether to jump ship into a new practice area (and clearly clinical negligence is the closest) it may well be worth speaking to any fee earners in law firms that you know to see if they have vacancies. The personal touch can work wonders, save time and your reputation will help.
I do not know where you live but note that you are thinking of a move to London, practice wise in any event. The number of jobs available in the capital is clearly an advantage if you can withstand the cost of commuting or moving home.
My final piece of advice is to settle on the best course of action for you, have a look online at possible opportunities and then make an appointment to see an experienced legal recruiter who can help you with your options and best advise you.