Dear Suzanne
I'm currently considering re-training to become a solicitor, and I was hoping for some advice on the best route of entry in later life. I'm 28, and have spent the 10 years since leaving college working in procurement and supply chain, to the point of becoming a CIPS qualified supply chain manager. My thought is to enrol on a law degree with the Open University and study part time, with an aim to complete my degree in 2023. I was wondering if my previous working experience will help in gaining a traineeship, and if an Open University degree is strong enough to work as a solicitor after completing the course? My ultimate aim is to work as a prosecutor for the CPS. Any advice or help you can offer will be greatly appreciated.
Suzanne Gill, partner, Wedlake Bell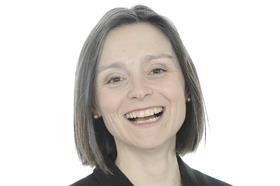 Anyone entering the legal profession will start at ground level. By that I mean that your work experience and maturity should give you a head start over other candidates when you tackle interview questions and actually work as a trainee solicitor. You'll have far more practical examples to draw on when you're quizzed about prioritising, dealing with people, dealing with mistakes. That should help you stand out and in theory ought to deliver more job offers and quicker career progression. But you can't just assume employers will 'get' this – you need to be able to articulate the benefits of your time to date. We lawyers are supposed to be reasonably articulate, after all.
However some firms can be a bit sniffy about applicants from a non-traditional route. This applies to your 10 years working so far just as much as it does to the Open University. You should look for employers who actually recruit on a competency basis rather than counting CV points: if some of the trainees they showcase have had a previous career this speaks volumes. So as well as articulating the benefits of your experience to a prospective employer, you need to find one ready to actually listen to what you have to say. Generally firms are looking for good academics, a demonstrable interest in law and good commercial experience. As the OU isn't a traditional redbrick university, you'll need to make sure you can bring as much evidence as you can of your ability in those three fields. I expect the CPS will not be in the 'snooty' category – and I hope they recognise your determination and drive.
Elizabeth O'Mahony, BL Claims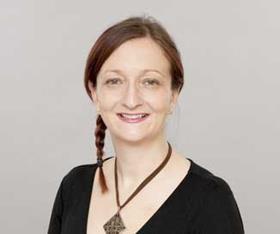 It would be good to take stock as to why you specifically wish to retrain as a solicitor. What is it about the profession that is calling you? It does seem different from what you are currently doing, which is of course not an issue, but I wonder if there are any opportunities at your current firm to get, for example, experience in the legal department to help cement your decision. It might give you a flavour of at least one part of the profession and certainly afford you the opportunity to chat to those who are already doing the job for some sage advice.
Also, I think that your CIPS qualification is akin to a degree. It might be worth enquiring whether you could simply use your degree to move to a more direct route to qualifying which might take less time. It is worth taking a look at Law Society guidance on qualifying as a solicitor (tinyurl.com/y9me7kuh). Your firm might even subscribe to the new apprenticeship model (see tinyurl.com/yask4dpj). Again, it is worth enquiring whether this is something you qualify for and whether your firm would be supportive. You've clearly been there for a number of years and moved quickly up the ranks so they must appreciate your skills and commitment.
I suggest this because the really challenging part for budding solicitors is securing a period of training with a firm in order to qualify as a solicitor. There are so many graduates with good degrees competing for a finite number of training contracts that any added extras, such as portable skills or relevant work experience, will help lift your application and make it stand out.
It really shouldn't matter what university you attend, although your grade will matter (usually, but not always, a 2:1 or above is required). However, I suspect that it does make a difference to some firms. You then need to consider if you would be happy working in a firm with that sort of culture anyway because there are many other firms that are more forward-looking.
You ask if your previous work experience will help you. It may do if you seek to work in that industry, as mentioned above. However, you then state you wish to take an entirely different path and work as a prosecutor for the CPS. Do you have any relevant work experience here? The CPS welcomes applications from everyone and markets itself as a completely inclusive place to work, so university, age or background should not be a bar to this. However, you really should do your research if you have no experience of this area at all as I suspect it will be a big change.
Take a look at the CPS website for more information about how you could get some experience with them or talk to someone who looks after trainee recruitment/work experience there. Explain your background and, most importantly, why you are motivated to work for the CPS. That's what every firm wants – someone who wants to work for them. Information about the CPS Legal Trainee Scheme 2018 (tinyurl.com/ybc53uwq) is helpful to show what the CPS looks for. Bear in mind that the CPS will receive hundreds of applications for only 15-30 places each year.
In addition to your grade, you will need to show why they should pick you. What relevant experience/ knowledge do you bring that no one else does? What volunteering or pro bono work have you conducted in the field? Academic qualification is only the start of a what can be a fairly long and intensive journey. You need to start thinking about that, too.
Do you agree with our counsellors? Have your say below.
If you would like to add to this response, or send in your own question, please contact eduardo.reyes@lawsociety.org.uk