Dear Andrew,
I'm currently in my second year of studying law, with an interest in practising family law and criminal law when I graduate. I know from doing mooting and criminal advocacy competitions that court work is something I'm very interested in, but I am worried about the prospect of being a self-employed barrister. From my research I can see that two alternate pathways are available: being an employed barrister or a solicitor-advocate. However, I'm really struggling to find information on which would be more suited for the areas I am interested in, and which is easier to pursue after I graduate. Any advice or information you have would be most appreciated.
Andrew Morris, solicitor, higher court advocate, ITN Solicitors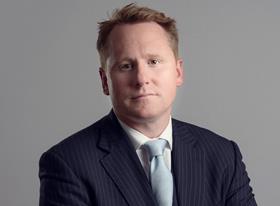 It is great to hear that you are interested in pursuing criminal or family law on graduation. These are both interesting and stimulating areas of law. Your work as an advocate in court can and does make a difference to the lives of the clients you represent. Don't forget that advocacy can be both written and oral, which equally important in family and crime.
In terms of qualification as either a barrister or solicitor advocate, there are a number of distinctions to consider. Firstly, as a barrister you would traditionally be self-employed and therefore you would not normally have a guaranteed regular salary that you are paid. However, one of the traditional attractions of the Bar is the level of autonomy and sense of independence you would have in a Chambers set up. You would also be expected to build up your practice at the bar and create good longstanding relationships with instructing solicitors. Most solicitor advocates are employed by firms. Some will conduct advocacy exclusively, whilst others will mix their advocacy practice with litigation, and represent clients throughout their proceedings. As a solicitor, you must take an exam and gain your 'higher rights' in order to practice in any level above the county courts. Obtaining this qualification includes the submission of a portfolio and practical tests. Barristers undertake a pupillage via which you are able to practice advocacy. Traditionally the Bar has a very supportive environment for learning the craft of advocacy. There are many more barristers practicing in the higher courts than solicitor advocates.
Criminal law, although an immensely rewarding career, is going through some changes in terms of legal aid funding, which you will want to consider before you embark on your training. However, as a solicitor advocate myself I have found that this pathway to qualification has been extremely beneficial for me. I have been exposed to a high level of work, as it is both more practical and financially beneficial to brief an in-house advocate than the Bar. In family law, there is more scope for private funding by clients and the legal aid situation is not facing the same government pressure as criminal.
Do you agree with our counsellors? Have your say below.
If you would like to add to this response, or send in your own question, please contact eduardo.reyes@lawsociety.org.uk