I qualified as a solicitor almost 30 years ago in a firm called Theodore Goddard – now part of Addleshaw Goddard.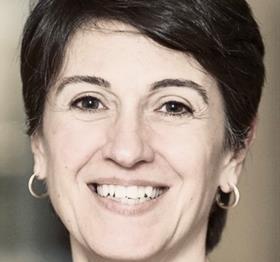 I was a commercial litigation solicitor by trade and enjoyed a career which spanned many jurisdictions and even a stint in New York when my first child was a baby.
I became a partner in 1999, the first woman senior partner in 2010 and retired in 2016. During that time, I was also a non-executive director on the board of Channel 4, became a civil recorder and was on the board of work experience charity Prime for three years.
Since retiring, I've built up a portfolio career. In April this year, I became chair of the board of the Crown Prosecution Service and chair of The Mentoring Foundation, a non-profit in which chairs and senior partners mentor women at executive committee level to help women get to board roles in the public and private sector.
I am also on the board of Talbot Underwriting Limited chairing its risk committee, and a non-executive director at Shoosmiths.
I still see the progression of women in private practice firms as extremely slow. Law Society figures show that women have made up half of new admissions to the roll since the early 1990s.
I've worked with fantastic women in the legal profession and had female CEOs in both my board and chair roles. I've also been fortunate to have male sponsors throughout my career.
I'm often asked for coffees and advice a lot in terms of how I balanced my career with my family, mainly - but not exclusively - by women.
So I've pulled together my 10 top tips for those starting their careers in the law.
1. When it comes to a promotion or pay rise, create a problem. What I mean by this is don't be difficult but ensure that a decision has to be made about you – that way you can't be overlooked and you can't have assumptions made about what you do or don't want. Be very clear about what you want the decision to be and why – that takes self analysis and homework. Of course, this runs the risk you may get an answer you don't want, but if so, seek the reasons why. All of this calmly and professionally – of course!
2. The people you find toxic, others will find toxic. It's very hard for someone to hide their nature. And toxic bosses will not always be your boss. Just ensure you are not one.
3. Be kind. Seriously. And professionally. It's the right thing to do and it makes your working environment better. You have a huge responsibility when you are managing people.
4. The people that work in different roles are not all career focused and have no obligation to put in the hours you might expect. Respect them.
5. You have a choice, all the time. You can do what you are doing now or do something else. You are talented enough and good enough to do something else. Life is way too short to be unhappy. If a change in your working environment will make you happy, ask for it. Do this clearly and concisely, setting out what the benefits are to you and to the business. If you don't get it and think it will make a big difference, go find somewhere that will offer it to you.
6. Always put yourself into the other person's shoes. What are their motives? Why do they have to do what they are doing? Why should they grant you something you want?
7. Be very careful not to pre-judge people. If someone is younger or very clever, talk with them as you would everyone else. Others might also think you are younger or smarter than them. Show everyone your humanity.
8. If you make a professional mistake, own up straight away, do not, I repeat not, try to cover tracks. The covering of tracks can be the worst possible offence and far outweigh any mistake.
9. Family comes first. Always.
10. Enjoy your career. It's a fabulous industry to be in. You will work with the brightest people, apply your brain every day, make life long friends and learn all the time. Be curious. If it ends up being not for you, come away a better person because of all of that.
They are all considerations I've had at one stage of my career and there is a tale behind each. I hope at least one resonates.
Monica Burch