I am a solicitor with dyspraxia. I was one of the few fortunate enough to obtain support at secondary school through a statement of special educational needs. This enabled me to achieve my academic potential and to study and practise law. Sadly, such opportunities are not provided for every student with special educational needs.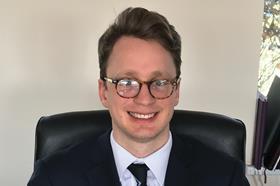 It is time for an election pledge to solve the disarray in the special educational needs and disability system. I have written to the major political parties urging them to promise to remove the barriers faced by families with children and young people with special educational needs.
The government has recently had the benefit of a new report by the Equality and Human Rights Commission, Being disabled in Britain – a journey less equal. Its findings are deeply concerning.
In relation to the overall population, only 20% of children with special needs in England achieve five A-C GCSEs including English and mathematics, whereas for their peers the percentage is 64.2%.
The report quotes a survey of 585 members of the Association of Teachers and Lecturers, which found that 83% of education staff did not believe the current system enables all children with special educational needs and disabilities to be supported appropriately.
Parents face an arduous task in seeking to obtain the right support for children. First, the government has failed to address parental concerns in relation to obtaining independent reports. As an advocate, I can assure you that the tribunal – the body which determines appeals against local authority decisions in relation to special needs – can only make decisions which accord with the evidence.
It follows that, if parents cannot obtain independent expert reports to uncover the nature of their child's difficulties and the provision they require, it is extremely unlikely that they will be successful in challenging a local authority's decision. The high cost of expert reports is simply beyond the reach of most people.
Second, there has been a failure to provide appropriate legal representation. The government has claimed legal representation is not necessary and does not provide a parent with a greater chance of success. The government, in providing a very limited legal aid service, has failed to recognise the enormous burden placed upon parents challenging a local authority's decision. There are many complicated legal issues which may need to be considered regarding children and young people with special needs, and these require the assistance of a lawyer.
There is a clear 'inequality of arms'. A local authority has the autonomy to be able to seek the advice and support of any expert to challenge a parent; this includes obtaining legal representation. Regrettably, it is not uncommon for a local authority to appoint a lawyer against an unrepresented parent.
While the tribunal has the expertise to assist the parties and can act inquisitorially to try to ensure it makes the right decision, it is however wholly reliant on the parties; in particular, the parents bringing the appeal being able to provide evidence of submissions to support their position. The tribunal, for its part, works extremely hard to try and provide an appropriate forum to address these complex cases.
Finally, one of the most significant difficulties in relation to the education, health and care plan – the document which has replaced statements – is that it provides an 'uncashable cheque' in relation to social care provision. The law is clear: local authorities do not have to provide the social care provision set out within an education, health and care plan; merely to have regard to it. The concern is obvious. The plan pretends to be something it is not – a document which codifies and provides legally binding provision to meet all of the child's needs.
The next government must acknowledge the difficulties that exist within the current system and provide a fresh approach.
Zach Esdaile is head of the equality and disability department at Bowers Solicitors, London NW2