Taking the UK out of the EU poses the greatest challenge ever faced by our legislative process, Lord Judge said in his Bingham Centre lecture earlier this month. The former lord chief justice – himself now a legislator – feared that 'by the time the Brexit process has finished its parliamentary journey, we shall have irremediably cemented law-making by unscrutinised legislation into our constitutional arrangements'.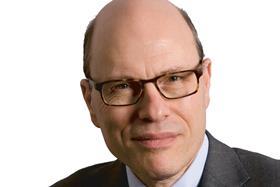 He is not alone. At the end of last month, the House of Lords delegated powers committee said it was concerned that the government was intending to 'implement significant and controversial policy matters' using secondary legislation.
Nobody would argue that all laws should be made by acts of parliament, also known as primary legislation. Because parliament is sovereign, it can delegate its law-making powers to others. Statutory instruments made by ministers and others can be blocked by parliament – although that rarely happens.
And secondary legislation has been used for at least a century. Lord Hewart, who became lord chief justice in 1922, gave examples in his book The New Despotism, published in 1929. Hewart's concern was that statutory instruments should be open to public scrutiny and not seek to oust the jurisdiction of the courts. But even he conceded that it was 'impossible, if only for want of time, for parliament to deal adequately and in detail with all the matters calling, or supposed to call, for legislation'.
If the Conservatives form the next government, they will introduce their so-called 'Great Repeal Bill' early in the new parliament. Despite the convention that a bill's short title should be informative and accurate rather than adulatory and tendentious, officials at Westminster believe that the Commons speaker will permit this historic constitutional measure to be known as the Great Repeal Act.
It certainly will repeal the European Communities Act 1972. But, as the government has told us, it will also 'convert the body of existing EU law into domestic law'. Without that, there would be gaps in the UK's statute book. EU regulations – which are directly applicable under section 2(1) of the 1972 act – would simply lapse. So would directives that were implemented by ministers using their powers under section 2(2).
Secondary legislation 'cannot also be used simply to implement new policies desired by the government in areas which were formerly within EU competence'
Copying-and-pasting EU law might seem a fairly mechanical process, designed to maintain the status quo until decisions can be taken on reform. But in some areas, notably customs and immigration, the law will need to be changed on Brexit day. Some amendments will be made using the repeal bill itself. Others will be made by standalone bills, although these are bound to authorise wide-ranging delegated legislation so that their provisions can be adapted once the Brexit terms are known.
Before the government published its proposals in March, the House of Lords constitution committee said that delegated powers granted under the repeal bill should be as limited as possible. Even so, peers reluctantly accepted that the bill would need to grant ministers quite wide powers because of the timescale for negotiation and the degree of uncertainty.
But the government interpreted this as a green light for a 'limited power to implement the contents of any withdrawal agreement reached with the EU into our domestic law without delay', while insisting that its bill would not aim to make major policy changes or establish new legal frameworks. Ministers played down the constitution committee's concerns that the repeal bill is 'likely to involve a massive transfer of legislative competence from parliament to government' and that this would raise fundamental constitutional concerns about the balance of power between legislature and executive.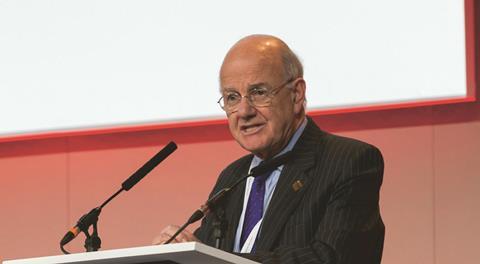 While recognising that the government would need 'relatively wide delegated powers for the purpose of converting EU law into UK law', the Lords committee had recommended restrictions to ensure secondary legislation 'cannot also be used simply to implement new policies desired by the government in areas which were formerly within EU competence'. The government accepted that scope and duration of delegated powers should be limited.
But, as mentioned earlier, that did not satisfy the Lords delegated powers committee. Peers called for the closest scrutiny to ensure that the bill would permit only what was necessary – rather than merely expedient – to ensure that the law works properly after Brexit.
Nobody supposes that this is going to be easy. We may have to wait until March 2019 to know whether the European Parliament will approve a withdrawal agreement, assuming one has been reached by then. Without that, or some sort of transitional arrangements, the UK will fall off the EU cliff a week or two later.
So ministers must ensure we have a workable parachute. Lawlessness must be avoided at all costs. But secondary legislation needs to be properly scrutinised by parliament – if not before we drop out of the EU then certainly after we land.