How good is the legal profession really at accommodating 'difference?'. The treatment the student Ella Hughes encountered after it was disclosed that she was paying her way through her LLB by working in the adult industry reminded me of the prejudice and discouragement I experienced at the start of my legal career.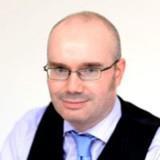 I am a rarity in the legal profession. I have a stammer.
The question this poses to me is: should a potential candidate who may be academically able, technically gifted and highly personable be prevented from working in the field due to a previous job or a disability?
Discrimination against people on the basis of their profession and disability certainly does exist. Should lawyers, however, be above such prejudice?
Speaking personally, in my younger days I used to stammer somewhat and was told by a number of partners that someone with a speech impediment was not an appropriate person to work as a solicitor (I recall the quote from I Claudius in which the emperor says 'What I say is more important than how I say it'). Being bloody-minded by nature, I ploughed on regardless.
As an NQ I had a very unpleasant experience with a partner who accused me of losing the firm work potentially by stammering- an experience so stressful I was tempted for a number of months to leave the profession entirely. As I was in the process of taking the additional qualification to be a notary at the time, I chose to continue.
Fortunately after this I found employment in a firm with a much more enlightened and supportive culture where I worked happily for many years until deciding to work as a Notary fulltime - although I may go back to private client work in the future, as I retain my practising certificate. I can genuinely say that none of my colleagues and only a handful of my clients ever remarked negatively on my disability, and I believe I gave my colleagues and clients a highly effective and dedicated service, and continue to do in my notarial business. I can therefore speak personally on how we have made progress on the acceptance of a disability.
This comes back to the question raised at the beginning of the article. The profession pays lip service to diversity- and has certainly made considerable strides in increasing representation of BAME people and women at all levels, with improved working practices undoubtedly helping, although I suspect more needs to be done to encourage lawyers with disabilities.
There does however seem to be a somewhat Victorian morality which exists in certain sections of society (and I include the legal profession in this) still regarding difference. We have recently celebrated 50 years since the legalisation of homosexuality- whereas our forebears may well have blanched at the idea of sharing an office with someone gay or lesbian, nowadays all genders and sexualities have been integrated across the law and wider society, but acceptance of difference in other areas still remains.
The question remains therefore: is someone who worked in a profession which may still be regarded as taboo, or someone with a disability, likely to be welcomed into the profession even today? My experiences have been mixed – while things have improved, there remains a long way to go.
My advice to anyone would be to keep going. You are worth the effort.
Robin Stephenson is a Notary Public and private client specialist