On 3 April 2019, Brunei implemented Sharia penal code which imposes a penalty of death by stoning for homosexual acts. The same punishment also applies to adultery, and in addition, punishments of amputation and the death penalty have been implemented for theft and apostasy.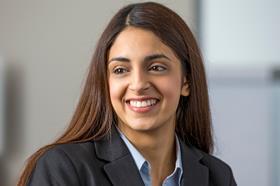 Homosexual acts have been illegal in Brunei since British colonial rule and Brunei is not the only Commonwealth country where this remains the case. Over recent years however, there has been some movement in eradicating these anti-LGBTQ laws, such as the decisions by Trinidad and Tobago and India to decriminalise homosexuality in 2018.
Brunei's decision to stone to death homosexuals is a violation of international human rights obligations, and an act of violence. It has, rightfully, been perceived as a step backwards.
There has rightly been international condemnation of Brunei's laws and campaigns to boycott hotels owned by the Sultan have been initiated. It remains to be seen what impact these will have but it is vital that we raise our voices to challenge these draconian and cruel laws and support the activists in Brunei who are having to live through this.
Brunei is a majority Muslim nation and it is on the premise of religion that these laws have been introduced. This sets a dangerous precedent, but this discussion is not based on the much needed separation of church and state. We need only to look at the recent protests that have erupted in the UK surrounding the No Outsiders programme.
No Outsiders is a programme run in primary schools which educates children in relation to teaching tolerance of diverse groups including LGBTQ awareness. Following a campaign of protests outside Parkfield Community School in Birmingham which included children being removed from lessons, the programme was suspended until further consultation had taken place with the parents concerned.
The nature of the protests included parents claiming that the programme was unsuitable for young children, and that homosexuality was against their religious beliefs. What this does not account for is the impact on LGBTQ children — as well as LGBTQ Muslim children, who are being quietly removed from this narrative by an interpretation of their religion which has led to archaic laws being implemented internationally to further oppress an already marginalised community.
There is a vital need for greater awareness of LGBTQ issues in Muslim communities — school would most likely be a good start. Many LGBTQ Muslims have spoken out against the protests, highlighting that if they themselves had had access to such lessons, it would have had a positive impact on their mental health, as well as navigating their sexual identity within their religion.
No Outsiders is not the only programme designed to raise awareness of LGBTQ issues in schools, many other organisations have initiatives which have the same aims such as Stonewall and Just Like Us.
Great strides have been made here in the UK and in other pockets of the world to achieve equality for the LGBTQ community, but national incidents like this highlight that we still have some way to go. Whilst the UK has the Equality Act and same sex marriage legislation, a shift in mentality is required from grassroots up.
Children are not born with prejudices. They are taught. In the same way, tolerance and acceptance, without ostracising a community, is much more easily taught before prejudices can form. It is essential for the future of LGBTQ children and their heterosexual peers that attitudes shift, in order to better understand why there should be no voices of dissent in the outcry against the atrocities taking place in Brunei.
Nimmisha Aslam is a member of the Law Society's LGBT+ division's committee and a solicitor at Russell-Cooke