Two coroners have come under pressure to resign in the fortnight since I wrote about them here in the Gazette. There are serious concerns in the London boroughs where they are responsible for investigating deaths that are unnatural or have unknown causes.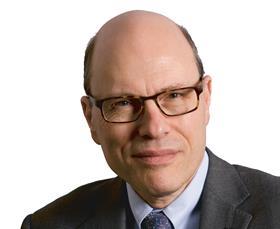 The call for Chinyere Inyama to step down as west London senior coroner came from the London Borough of Hammersmith & Fulham (H&F), which leads the consortium of six local authorities that appointed him in 2013. They pay him but cannot sack him.
In November 2014, Inyama told Scotland Yard he had left a sensitive document on a train. It was a police report on a man suspected of murdering a schoolgirl earlier that year. The lord chancellor and lord chief justice decided that Inyama's failure to tell the chief coroner he had misplaced the report amounted to misconduct. He was given formal advice.
At the end of 2015, parliament debated what one MP described as the 'terrible standards of service' at west London coroner's court. Another MP referred to a 'constant, almost ceaseless… catalogue of incompetence'. Those criticisms continue.
Staff employed by H&F complained about Inyama's behaviour. In 2015, the council started forwarding complaints to the chief coroner (who said he could do nothing) and the Judicial Conduct Investigations Office (JCIO), which works under the lord chancellor and lord chief justice.
More than two years later, the JCIO concluded that Inyama had bullied a member of staff. This amounted to serious misconduct – as had his texts and remarks to another staff member. The JCIO refused to say what was so serious about Inyama's remarks. Nor would the JCIO tell H&F why the council's remaining complaints had been dismissed.
H&F hoped that the lord chancellor and lord chief justice would dismiss the coroner. Instead, Inyama was reprimanded and restored to the post from which he had been suspended for more than a year. He could not be reached for comment.
In a statement last week, the council told me: 'We believe the best result for bereaved families is for Mr Inyama to resign. We remain hugely disappointed with the decision to lift his suspension and will continue to pursue every legal option.'
A spokesman for the chief coroner, Judge Lucraft QC, said he was liaising with H&F and Inyama 'so that he successfully completes the appropriate training courses before a return to work'. There was no explanation of what would happen if Inyama failed to complete his course successfully – or of how his staff were expected to work with the man they had complained about.
The JCIO took more than two years to come up with a one-paragraph announcement on Inyama that concealed more than it revealed.
H&F told me last week they had asked the Judicial Appointments and Conduct Ombudsman to look at how their complaints were handled. It was very likely they would be seeking judicial review of the JCIO's decision.
Mary Hassell, senior coroner for inner north London, is also facing judicial review. In her case, the claimant is a charity that arranges burials for the orthodox Jewish community. Proceedings are likely to be issued before the end of this month.
Trevor Asserson, the charity's solicitor, told me his clients were challenging a protocol that Hassell had recently introduced. Her policy is that 'no death will be prioritised in any way over any others because of the religion of the deceased of the family, either by coroner's officers or coroners'.
This, argued Asserson, is contrary to article 9 of the human rights convention, which protects freedom of religion. In his view, Hassell's policy amounted to a blanket and disproportionate refusal to respect the beliefs of Jewish and Muslim people, whose religions require speedy burial following death. It also interfered with their private and family lives, contrary to article 8.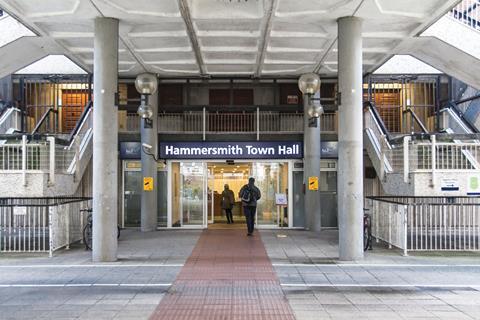 Hassell had not demonstrated due regard for her public sector equality duty under the Equality Act 2010, Asserson added. She had indirectly discriminated against those whose faith required early burial.
In a widely circulated reply, Hassell denied that her protocol was unlawful. 'I believe the cab-rank rule is the fairest way,' she wrote. 'No family is less important to me than any other.'
Speaking to me in London last week, Asserson called on Hassell to stand down as coroner for inner north London. 'She is no longer fit to serve such a diverse community,' he said. 'You can't have a judge who appears to be legally illiterate.'
Hassell never talks to reporters. I was told that Lucraft could not speak for another independent judicial office-holder, not least because complaints against Hassell were being considered by the JCIO.
This is just not good enough. The JCIO took more than two years to come up with a one-paragraph announcement on Inyama that concealed more than it revealed. The chief coroner should tell Hassell whether he thinks her protocol is lawful, even if that stops him hearing the forthcoming challenge. Somebody needs to get a grip.
joshua@rozenberg.net