The 100% success fee model is still popular for low-value PI work – but judges need to be convinced.
High Court ruling last month has big implications for many firms carrying out low-value personal injury work.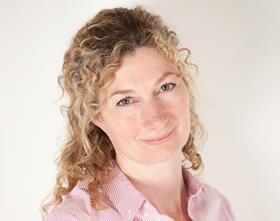 In Herbert v HH Law Ltd [2018] EWHC 580 (QB), Mr Justice Soole criticised a practice that is very common throughout the low-value PI sector: the routine charging of 100% success fees – which are then limited by statute to 25% of damages – rather than carrying out individual risk assessments in every case.
Mr Justice Soole upheld the earlier decision of a district judge to slash the success fee to 15%, in a straightforward case in which a bus had run into the back of the claimant's stationary vehicle.
HH put forward a number of arguments in support of its success fee model. It said that after the introduction of the Legal Aid, Sentencing and Punishment of Offenders Act, it had been forced to change the way it charged clients in order to 'continue as a business' and 'cover overheads and make a profit'. It felt the success fee model it had adopted was the most 'transparent' way of doing things, and the easiest for clients to understand, especially compared with alternatives involving hourly rates. It noted that clients would be protected by the statutory cap, ensuring that they always kept at least 75% of their damages.
In a witness statement, HH's Craig Ralph said: 'I can say that the model we have adopted is that opted for by most of our competitors. It is routine that solicitors now make a solicitor client charge in the form of a success fee. I also know that many of our competitors charge success fees in the same way that we do. Our policy on success fees and the amount therefore reflects the "market rate" [that] a person who wishes to instruct a solicitor will pay. Equally of course, clients are free to shop around for a better rate, or lower success fee.'
Ralph did not accept the assertion that the size of the success fee should be calculated according to the risk of the particular case. He pointed out that in return for the success fee, the client enjoyed a number of benefits, including the fact that HH would write off its fees if it lost the case, and that it financed the client's disbursements. The firm said the client was made fully aware of the charging structure.
What did Mr Justice Soole make of these arguments? It is fair to say that he was generally unimpressed.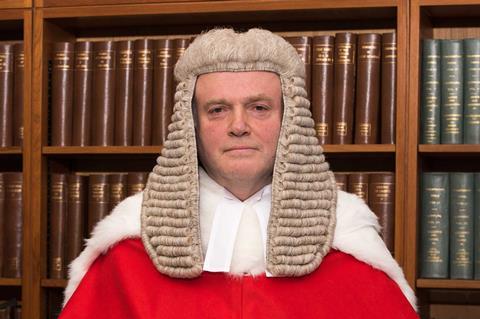 The judge considered that if HH wanted to adopt a model in which it routinely charged 100% success fees, it needed the client's 'informed approval' to do so; and it had not done enough to achieve this. It is interesting to note that, as pointed out by the district judge at first instance, the solicitors took instructions over the telephone and had 'little or no direct contact with the claimant', although they sent her 'significant correspondence, terms and conditions, and documentation in relation to the CFA'.
Mr Justice Soole did not accept that the LASPO changes meant that risk assessments were no longer 'a relevant factor' when a judge was considering success fee percentages. He upheld the district judge's decision to cut the fee to 15% to reflect the actual risk.
Is all this fair? On the face of it, solicitors should not be charging a 100% success fee on a low-risk case. But in reality, they are not really charging that much; the real fee is 25% of the client's damages. Is it fair to routinely deduct a quarter of a client's damages, even in staightforward cases? It may seem harsh in the individual case, but less so when you think of it in terms of swings and roundabouts. The solicitor can never take more than a quarter of the compensation, even in more difficult cases that end up involving a lot more work. Also, on a practical level, conducting a success fee-related risk assessment in every low-value case adds an extra layer of work in a field where margins are already extremely tight, particularly if firms take the view that the task cannot be left to the most junior staff.
This judgment does not abolish the 100% success fee model for low-value personal injury work. But it shows how essential it is to be able to convince a judge that the client fully understands what they are entering into. This will be harder to achieve for firms that have never actually met the client. Despite the economic reality that fixed fees have driven heavy market consolidation and the commoditisation of low-value PI claims, judges do seem to quietly turn their noses up at firms that act for clients at a distance, with no face-to-face contact.
Aside from the success fee, there was another significant aspect to the Herbert case. Mr Justice Soole upheld the district judge on a second point, related to a £349 after-the-event insurance premium charged to the client. HH had argued that the premium should be treated as a client disbursement, but Mr Justice Soole upheld the first instance ruling that it was in fact a solicitor's disbursement, making it open to challenge in a solicitor-client assessment. We can expect greater judicial scrutiny of ATE premium rates in future, which is not necessarily a bad thing.
Rachel Rothwell is editor of Gazette sister magazine Litigation Funding, the essential guide to finance and costs