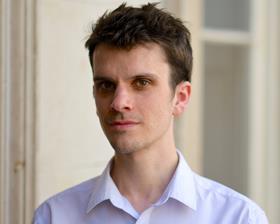 'Fury over sneaky £6,000 death tax,' cries the Daily Mail's front-page today on the proposed refoms to probate fees. The paper criticises the 'obscure rule' which will mean MPs 'cannot vote on the proposals'.
However MPs could still stop the controversial proposals if the desire is there.
By introducing the changes via a statutory instrument (SI) and categorising them as a 'fee' and not a 'tax' the Ministry of Justice's (MoJ) plans could be nodded through without a vote in the coming days. The government has already cleared the main hurdle: the Fourteenth Delegated Legislation Committee narrowly approved the proposals yesterday.
The SI will soon come before the House of Commons' main chamber (the MoJ has not said when this will be) when the speaker will state the question on the SI (that the house has considered the order). When that happens only a formal objection from an MP will prompt a vote. The Gazette understands that an opposition whip may be tasked with lodging the objection.
The chances of that happening are fairly strong as the proposals are generating their fair share of opposition. The SI committee was split almost down the middle with just one vote swinging the proposals in the government's favour.
Echoing the Law Society's objection, Labour's shadow justice minister Gloria De Piero describes the proposals as a 'tax on grieving families'. The Law Society and Institute of Legacy Management have also criticised the proposals.
The Gazette has asked both the office of shadow justice secretary Richard Burgon and Liberal Democrat leader Sir Vince Cable's office if they intend to object. We await their reply.
While a full vote of the house may not bring down the proposals it would at least be a step closer to open government.