We all know that a more diverse, inclusive legal profession is a stronger legal profession. It can attract the best people from all backgrounds and reflect the communities it serves, improving public confidence and access to legal services.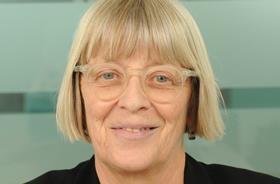 And, of course, our Board needs to reflect both the customers that solicitors serve and the profession we regulate. But diversity also brings real benefits for how we work – genuinely diverse thinking makes for robust decision making in our fast changing and challenging world.
So I want us to recruit four new people to our Board who can challenge us and bring different thinking to the table. For that we need diversity of thought, of culture, of race, of gender and of lived experience.
That's key to delivering what is a busy and dynamic programme of work as we bed in a comprehensive reform programme, transform the way that would-be solicitors qualify and support the sector to make the most of technology.
New thinking and different perspectives are vital in changing times.
The full implications of Covid-19 are not yet clear. How severe will the economic impact be? Will more people need to access legal services but struggle to do so? Will it accelerate demand for digital services? And can the sector change to meet the changing times?
In our conversations with the profession we are hearing different things about the immediate impacts. Experiences vary. Some businesses have seen their work continue as before or even increase, whereas others have found it much tougher.
Change is not just been driven by the pandemic. Whether it's Brexit, new technology, or the impacts of climate change, it's a dynamic landscape. We need to be alive to the potential opportunities and risks it brings.
Our recent reforms, combined with our new three-year strategy, should stand us in good stead. High professional standards and public protection matter more than ever, as do our work to give solicitors and firms greater flexibility; getting out the way where we can, so the profession can develop and adapt quickly to change.
Just as businesses will need to adapt, so we will. Our second strategic priority is about supporting innovation; our third focuses on the need for us to build our understanding of emerging issues, so we can respond swiftly and smartly to change.
I am proud that we have a good working relationship with the profession and the Law Society. We have a shared commitment to high standards and creating a thriving legal sector - one where people and businesses can access expert legal help when they need it.
Small firms will be key - all the more so at the moment - to helping increase access to justice. That is why I am particularly keen to add experience to our Board from those with experience of high street firms. In a similar vein, I would also like a solicitor to join our Board who has experience of working in different ways - whether that is working outside a traditional law firm structure or providing digital services.
Combined with two new lay members, a greater diversity of perspectives around our Board table - in background, community and in practice - should set us up well for the future. Being part of our Board will offer you the opportunity to play a part in helping shape the legal sector It is a challenging, uncertain but exciting time to be involved.
Find out more about the new Board roles, with applications closing on 22 September.
Anna Bradley is chair of the SRA