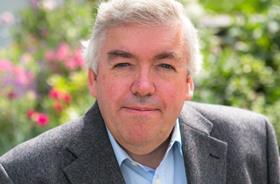 A short time ago, my mother died. My sister and I now have first-hand experience of the legal processes that accompany a death, and of the people involved in administering those processes. In the space of three days, we have interacted with 13 professionals, including two doctors, two medical secretaries, a coroner's officer, a registrar of deaths, a hospital bereavement officer, two solicitors, a solicitors' receptionist, a funeral director and his receptionist. At the time of death, my sister also interacted with four paramedics. From memory I have signed at least five forms.
We have now registered the death, obtained a set of death certificates, secured the release of the will from a local firm of solicitors, secured the services of an undertaker, and fixed a date for the funeral. We have yet to organise the details of the funeral, obtain probate and administer my mother's estate.
When I qualified as a solicitor, I had to pass an exam in wills, probate and administration. But for several decades since then, I have practised in unrelated fields, mostly commercial and intellectual property law. As someone who is interested in new technologies, efficient processes and the personal skills required of an effective adviser, several points have struck me about the administration of death.
First, at the human level, some people have been fantastic, including the hospital doctor who agreed to certify a cause of death, even though my mother had been discharged from hospital a few days earlier, and her secretary. This act of kindness enabled the coroner to avoid holding an autopsy. The doctor may feel less charitable when she learns that she has to travel to another town to inspect the body and confirm to the undertaker that it is the correct one; our funeral director told us this was a legal requirement. The coroner's officer and the funeral director were excellent at a human level. The people at the solicitors' firm that held the will were empathetic.
But others have seemed to lacked people skills, which was surprising given their roles. One delivered a little speech about her parents' death that was intended to demonstrate empathy, but came across as false and irrelevant. Another asked us to confirm that our mother had died 'in the community'. When I said no, she had died at home, I was told 'we call that the community, because it isn't in hospital'. I call that professional jargon and perhaps a lack of training in how to talk to people.
The documentation of death seems to be stuck in a time-warp. Asked to sign a form by the registrar, I was puzzled by why the ink wasn't flowing. Then I noticed it was a pen with a nib, something I haven't used for at least 25 years. I remembered from my youth that, as a left-hander, I had to alter the angle of the nib. I tried again, while the registrar muttered something about special ink. The signature was a mess.
I know from past experience that one needs to purchase several original death certificates for dealing with banks and others, including probate solicitors. But why does one need pieces of paper at all? If, instead, the registrar were to provide us with a unique pass-code, it should be possible to use that code with the banks and others, instead of paper documents. This is surely an area of legal process that is ideal for the use of 'smart contracts' and blockchain.
Some of these points may seem trivial, but to me they demonstrate a system that is designed for the comfort and convenience of the people administering it. At one point I was handed a slip of paper called a Form MED A 29 (as prescribed by the Registration of Births and Deaths Regulations 1987) which looked like something from the 1940s. It stated a definition of 'Occupier' of a public institution, which included 'the governor, keeper, master, matron, superintendent or other chief resident officer'. Are any of these terms actually used nowadays? They sound like something out of Call The Midwife.
At a time when other public institutions, including the courts, are moving to the use of the internet, online forms and other digital technology, it is surely time for similar changes to be made to the legal processes surrounding a death.
Mark Anderson is a solicitor, a former chair of the Law Society's IP Law Committee, and a visiting professor at the Institute of Brand and Innovation Law of University College London