On 10 February 2020 my article How to rescue criminal defence was published in the Gazette. Ultimately, the conclusion made was that greater funding to legal aid is required to prevent the practice area from dying out.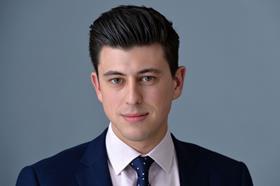 Six months have passed and I wanted to revisit this and see what progress has been made. Whilst the world is changing at an ever alarming rate, the world of legal aid has hardly changed at all.
Criminal Legal Aid Review (CLAR)
The Ministry of Justice (MOJ) is currently undertaking a review of criminal legal aid which is a much needed opportunity to get some funding into the current system. The review was announced in December 2018 and to date very little has been achieved. The MOJ announced in November 2019 that it would focus on 'accelerated' items to have an immediate impact to criminal legal aid, whilst the full review continued.
Consultation for the accelerated items was extended as a result of Covid-19 and this closed in June 2020. As we now approach August there has been no update to date. The MOJ's website still states '…we are committed to delivering a final report… towards the end of the summer 2020'.
OK, so it's still summer 2020 for a short while. However, there will need to be a time period for consultation responses on whatever the MOJ does comes up with. It must be impossible for this deadline to now be met and although it is appreciated that a global pandemic has happened since the deadline was set, it would be helpful to have updated timescales. It is demoralising to think that without a realistic deadline to focus minds, there will continue to be a lack of progress.
As we head deeper into the summer, it is becoming increasingly unlikely we will hear anything substantive.
It gets worse
CLAR aside, clearly our profession and more widely society as a whole has been significantly impacted by Covid-19. The delays to court cases are extensive. There are thought to be a backlog of 500,000 criminal cases (including both magistrates and crown court). Clearly something needs to be done. On 9 July, the government announcement involved extending court operating hours to try and clear the backlog. Yet lord chancellor Robert Buckland on 23 June said extending hours 'does not take us to the level where we fill the whole gap and get disposals to equal level of receipts', so it doesn't feel like a solution.
Extending court hours would mean increased workloads covered by an ever depleting number of practitioners working in criminal, civil and family courts.
How can the government expect members of the profession to pick up the backlog (and save the justice system) without adequate remuneration, particularly for unsociable hours? Something does need to be done, but the solution would involve the Treasury and hands going in pockets. If there is a budget for getting people on their bikes (£2 billion) then surely there should be a greater budget to solve the backlog and criminal legal aid crisis.
Nightingale courts and investment
The MOJ unveiled on 19 July 2020 10 'Nightingale courts' and funding of £142 million investment to help improve existing courts. I'm sure I speak on behalf of many in welcoming this announcement. This will help with hearing more cases whilst complying with social distancing, which is important. However, without funding announcements in the legal aid budgets, the swish courts of the future will sit empty as a new crisis of a lack of criminal defence lawyers rears its ugly head.
What next?
If the lack of financial intervention from the government continues then there is only one realistic outcome. The profession is going through radical change and issues such as succession, retention, diversity and remuneration will continue to plague junior lawyers. More defence lawyers will defect to the Crime Prosecution Service creating an imbalance in our justice system and the impact will be greatly felt by those most vulnerable in our society.
The government has to invest in the legal aid system now.
Ollie Grech, a solicitor at Devonshires, is an executive committee member of the JLD