President Trump's nomination of judge Brett Kavanaugh to the US Supreme Court was headline news in the UK – second only to the Brexit turmoil. There was rather less interest in the three new appointments to the UK Supreme Court announced last month.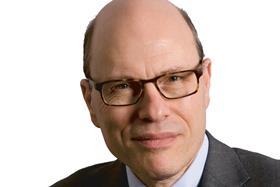 No surprise there. Unlike their US counterparts, UK Supreme Court justices cannot overturn primary legislation. And, of course, our judges are non-political.
But perhaps not homogeneous: some members of the UK Supreme Court tend to be more radical than others on social issues. Lord Kerr was deeply moved by the 'suffering and trauma' of women denied abortions in Northern Ireland; he would have held that the ban was incompatible with their human rights. Lord Reed disagreed. But he was clearly fired up by the access to justice rights in Magna Carta when he led the court in quashing employment tribunal fees.
Another judge who has written widely on social policy is Lady Justice Arden. In the Court of Appeal last year, she could see no justification for discriminating against opposite-sex couples who wanted to register as civil partners. Though outvoted by her two wingers, Arden had the satisfaction of seeing her minority opinion upheld by the Supreme Court on the day it was announced that she would become one of its members.
Arden, 71, will have clocked up 18 years in the Court of Appeal, surely a record in recent times. She is one of only two serving judges appointed before the retirement age for new recruits was lowered to 70, the other being Lady Hale. Though there is no public record of unsuccessful applications for promotion, it would be extraordinary if Arden had not shown an interest in joining the Supreme Court or its predecessor on previous occasions. Her husband, Lord Mance, was in the Court of Appeal for little more than six years before becoming a law lord.
Arden sat in the Chancery Division before joining the Court of Appeal – as did the other two new Supreme Court recruits, Lord Justice Kitchin, 63, and Lord Justice Sales, 56. It is possible that Sales will spend 13 years on the court and become its president but he would also be well placed for appointment as master of the rolls, either when Sir Terence Etherton reaches retirement age in three years or more likely when Etherton's successor stands down.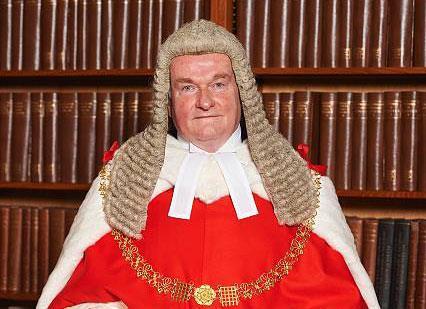 Meanwhile, the Supreme Court is left looking rather unbalanced. Even though Lord Lloyd-Jones has a common law background and Lord Kerr was lord chief justice of Northern Ireland until nine years ago, there is nobody on the court with much experience of criminal law. Nor is there a commercial specialist.
Lower down the hierarchy, the most striking thing about recent appointments and promotions is their diversity. Three of the seven High Court judges promoted to the Court of Appeal are women. Dame Nicola Davies, the first Welsh woman to join the Court of Appeal, trained as a solicitor and worked as an investment analyst before being called to the bar. Dame Vivien Rose, educated at a London comprehensive, worked in the Government Legal Service (Treasury, Defence, Parliament) and started her judicial career in the Competition Appeal Tribunal. Dame Ingrid Simler, born in South Africa, currently heads the Employment Appeal Tribunal.
There were 25 vacancies in the High Court but only 10 could be filled, despite 52 applications. The Judicial Appointments Commission is rightly determined not to reduce standards – even though the court will be running at only 80% strength next year.
Of the five new High Court judges named so far, two are City solicitors (Sarah Falk and Ed Murray), while two are circuit judges (Johannah Cutts QC and David Waksman QC). Cutts brings much-needed experience of Crown court work and, at 54, is young enough to become a senior criminal appeal judge in a few years. Judith Farbey QC is a public law specialist at Doughty Street chambers.
All 10 are highly regarded. But I am told that none of the Chancery silks applied for the post that went to Falk. For many barristers, the pension reforms introduced by Chris Grayling were the last straw. Taking a judicial pension would leave them worse off.
Hence the lord chief justice's plea at the Mansion House dinner this month. 'There is an urgent need to act now,' said Lord Burnett of Maldon (pictured), 'if we are to avoid serious and lasting damage to the High Court… with knock-on consequences for the professional services industry and the City.'
He means the government must 'deregister' judicial pensions. And the lord chancellor's response? 'We need to create an environment in which all vacancies continue to be filled with excellent candidates.'
Let us hope David Gauke does just that. Judges' pensions could be restored at minimal expense. But the cost of doing nothing is immeasurable.
joshua@rozenberg.net