I am one of two co-founders of Bristol+Bath LegalTech, an initiative launched in June with the aim of bringing together a community of legal technology practice in the region. Although I have been working in higher education for almost 20 years, my pedigree as a corporate lawyer is equally important to my work. I am a hybrid, and some universities house quite a few of us.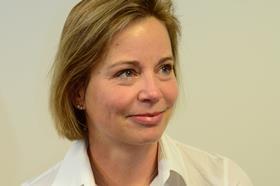 Higher education research today is strongly focussed on its impact in the real world and on applying newly created knowledge in practice. We are in part motivated by metrics which determine our ranking in league tables. Universities are also keen to create work-based learning opportunities for their students, and provide business with the opportunity to influence the curriculum of its future talent stream.
Legal services providers have much to gain by tapping into universities for tech innovation in particular. Here, the intersectional nature of higher education is particularly relevant, with computer scientists, lawyers, creative technologists, service or product designers, psychologists and business analysts able to form inter-disciplinary teams. Academics are in the main not motivated by short term KPIs or financial benefit, but by a drive to create new knowledge and solve problems in an innovative way free of affiliations.
On the other hand, the pressures in legal practice often allow little space for the development of genuinely new knowledge, especially if it is inter-disciplinary in nature. Development of such knowledge through applied research is desirable, but the scale for this kind of activity is simply not there in the sector – law firms ain't Unilevers…
Also, innovation often starts from a position of uncertainty and with a need to explore first, and in the right way. Academics apply design-thinking principles naturally, and explore a challenge with curiosity and a thirst for new knowledge. This genuine interest and enthusiasm is by no means readily replicated in the strictly-for-profit world.
So far, not enough law firms take advantage of such synergistic link-ups. Legal services providers more often than not see their connection with higher education as a benevolent one-way relationship, for example offering some work experience or delivering some guest lectures. This is entirely different for example from the engineering and medical sciences sectors, where close productive collaboration is industry norm, and greatly benefits both business and society.
Many law firms' old school perception of collaboration with universities needs to change, rapidly. Those leading innovation within the sector need to become aware of the full range of opportunities on offer in higher education, often allowing great flexibility, agility and creativity. A good number of these opportunities may at least partly be eligible for government funding.
For example, in Knowledge Transfer Partnerships, a recent graduate is embedded in the organisation for 12 – 36 months. Employed by the higher education provider, they work on a specific project, supported by the institution's team of academic experts. Up to 67% of the partnership's overall cost can be funded by the government.
Other governmental financial support for higher education collaborations is made available regularly via funding calls and challenges like UKRI's current Strength in Places Wave 2, or Innovate UK's funds aimed at business and next generation services.
Inter-disciplinary student teams are available to undertake paid project work. Graduates and undergraduates can be placed in a business on structured placements for year-long periods, or shorter, adding value in a way old-school 'work experience' cannot. This enables organisations to benefit from an injection of fresh ideas and approaches, and allows them to gain insights into the regionally available talent stream in a real world set up.
Academics can act as consultants to businesses and organisations, or be engaged to deliver innovation or tech related training seesions and executive education.
Thus, this is a call to arms for legal services providers: is it not time that your business or organisation started making good use of universities, and changed its perception of what working with higher education looks like? Do reach out to universities; chances are all it takes is a few clicks on a website and you are there. You won't look back.
Dagmar Steffens is UWE's LegalTech Lead and co-founder of Bristol+BathLegalTech, an initiative aimed at creating a regional legal technology community of practice