It is not for the courts to make policy on widows' benefits.
Siobhan McLaughlin never married her partner John Adams during the 23 years that they lived together in Belfast. 'I naively thought that the longer you were together as a couple the more rights you had,' she told a reporter after Adams died in 2014. 'Our four children had their dad's name. To me it was just a ring and a bit of paper – the commitment was the same.'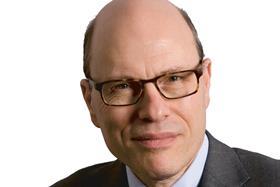 But of course it was not, as McLaughlin discovered when she applied for widowed parent's allowance (WPA) and a bereavement payment of £2,000. The Northern Ireland Department for Social Development rejected her claim for these contributory benefits because she was not a widow.
Adams had promised his late wife he would not remarry. By the time McLaughlin became aware that she and Adams would cease to be regarded as a couple for social security purposes after his death, he was terminally ill and heavily medicated.
In 2016, a High Court judge in Belfast dismissed McLaughlin's argument that the word 'spouse' in primary legislation could be read down, under the Human Rights Act, to mean cohabitant. That was not what parliament had intended, Mr Justice Treacy held, and McLaughlin was not entitled to a bereavement payment.
But, as the judge noted, bereaved parents have to bring up their children whether or not they were married. He quashed the decision to refuse McLaughlin WPA, finding that the government had discriminated against her.
That decision was overturned by the Northern Ireland Court of Appeal later in 2016. The government had argued the current law promoted the institution of marriage and avoided arguments in individual cases about whether a couple were cohabiting. It was for parliament to decide what benefits unmarried partners should receive, the appeal judges agreed: 'It is not for the courts to determine the policy in this area.'
McLaughlin's final appeal at the end of this month will be the first to be heard when the Supreme Court sits in Belfast. It will be followed by the 'gay cake' appeal, brought by a Christian-owned bakery that refused to bake a cake supporting same-sex marriage. I plan to cover both hearings.
Unlike same-sex marriage and abortion, the issue of bereavement payments is not one on which Northern Ireland is out of step with Great Britain. Across the UK, bereavement support payment (which replaced bereavement benefits and WPA for deaths after 5 April 2017) is paid only to widows, widowers and surviving civil partners.
In effect, then, the Supreme Court is being asked to consider whether bereavement payments should be extended to all surviving cohabitants and their children. The Northern Ireland Department for Communities, as it is now called, is expected to argue that the Court of Appeal got the law right. McLaughlin is again claiming that the current law discriminates against children born out of wedlock, contrary to the human rights convention.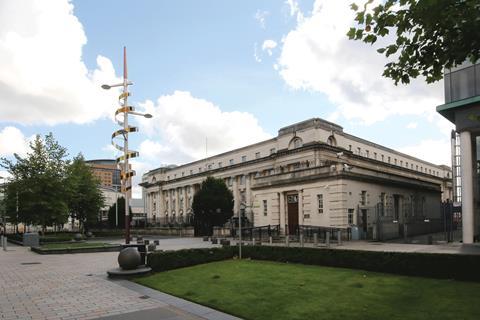 Her appeal is supported by the National Children's Bureau. In written submissions to the Supreme Court, the charity points out that the government currently wins both ways: although cohabiting with a partner does not qualify the survivor for WPA, widows and widowers lose their benefits if they cohabit after bereavement. Many other European countries get round the problem by paying a so-called 'orphan's pension' to children who have lost a single cohabiting parent.
Laura Banks, from the long-established Belfast solicitors Francis Hanna & Co, told me she was hoping for a positive outcome from the Supreme Court. 'We say it is neither fair nor lawful that Siobhan's children – or indeed any child – should be turned down for support when they need it most because of the marital status of their parents. They should not be forced into poverty at a time of bereavement.'
This is an enticing argument and one that found favour with the High Court. According to data obtained by the National Children's Bureau from the Office for National Statistics, 14% of parents with children in Northern Ireland are cohabiting rather than married. For the UK as a whole, the figure is 20%.
But this case is ultimately about policy. The government confirmed less than two years ago that it did not want to extend bereavement benefits to cohabiting couples. Although the minister spoke about principles and practicalities, we may assume that the real issue was cost. It may be unattractive for the government to exploit people's ignorance of the law – but publicity for this case may alert cohabitants to the consequences of not marrying.
As the Court of Appeal said, it could interfere only if the government's policy was 'manifestly without reasonable foundation'. That, it concluded, was not the case here. It may be tempting for Lady Hale and the other justices to downplay marriage and find the government's policy unlawful. But this is one occasion where temptation should be resisted.
joshua@rozenberg.net