This week's ruling in Herbert v HH Law Ltd will have personal injury firms fearing every new email and phone call over the coming months. Without doubt former clients, spurred on by the growing industry in costs recovery, will be in contact to demand their own refund.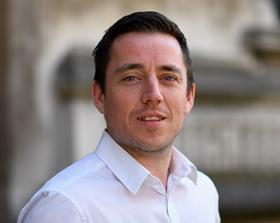 Following the civil justice reforms in LASPO, many firms – perhaps the majority? – running low-value personal injury claims have hiked the success fee to claim back the maximum 25% from clients' damages. Their assessment of a 100% success fee was always unrealistic and difficult to justify, and they must have known that this day would come.
I would hesitate to blame the firms too much. Their business model has been chipped away by a succession of reforms designed to consign them to history, be it through the ban on referral fees or abolishing the recovery of success fees from losing defendants. Whatever you think of this industry, and the relative prosperity it enjoyed, the government legitimised certain practices, let these businesses grow, and then just as quickly clamped down on them. It was only natural that the firms would seek ways to stay in business. Setting a cap of 25% was always likely to result in firms seeking that percentage, just as most universities opted straight away to charge the maximum £9,000 tuition fees as permitted by Westminster.
The claimant firm Hampson Hughes submitted theirs was a 'perfectly fair and reasonable' way of addressing recent restrictions in costs recovery. The effect of the 100% success fee was to spread the risk across the range of cases it handled, enabling solicitors to continue working on these types of claim. It was an argument given short shrift by the MR.
The ruling will naturally have a detrimental effect on the firms' bottom line. The Court of Appeal has given ex-clients the green light to make their own claims for clawed back compensation. No doubt the costs chasers will help them in that pursuit.
Hampson Hughes took no account of the risk in any individual case but charged a 100% success fee as standard in all cases. That indiscriminate practise has to end, and firms must do more to show clients they have considered the litigation risk.
One word of optimism: the court did not find the 100% success fee unlawful as such. Its consternation was over the way it was applied and justified. The days of deducting 25% automatically are (rightly) gone, but only if they are used as the starting point, irrespective of risk. Just like a GSCE maths exam, solicitors should only expect extra marks if they've showed their workings.