The summer period from May to September is usually filled with law firm and chambers' summer events. They provide opportunities for lawyers to network with clients, colleagues, and the media.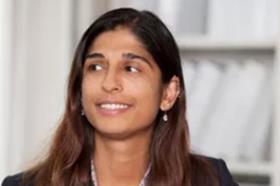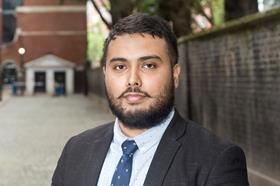 Alcohol, however, is always prominent at these events – which are usually held after work –and are often touted as a way for lawyers to unwind and make new connections, as well as a way for the firm to promote their practice areas and attract new business.
Shabnam Ali-Khan, a partner at Russell-Cooke, recently posted about the perceived drinking culture at the events on LinkedIn and highlighted the problems with this culture and the need for change.
Over a three-week period, she attended three work-related events. At an expensive awards dinner, she found there was a selection of wine available on each table. However, when she asked about the alcohol-free options, she was told by the hosts to go to the bar and pay for a soft drink.
In her post, Shabnam explained that 'many people choose not to drink and can be excluded from the majority of legal-related events and if someone chooses not to go to a networking event because they do not want to drink, and might feel uncomfortable, it could have a serious effect on their ability to network and form relationships with colleagues, peers and potential clients. This is manifestly unfair.'
The post received over 200,000 impressions and more than 2,000 comments.
There are an increasingly large number of people in the UK who do not drink. In 2019, Statista reported that 15% of men and 24% of women aged between 25 and 34 years old do not drink alcohol.
Drink Aware also reported that the proportion of non-drinkers in England has increased by 3% since 2015.
There has been an increasing move towards wellness in the UK, with people turning away from alcohol and moving towards other ways to interact with friends and family.
Teetotal profession
The same choices are being made in the legal profession, with lawyers choosing not to drink because of religious reasons, lifestyle choices, fertility treatment or because they're taking medication.
Others may choose not to drink at these events as they're concerned about inappropriate behaviour and their inhibitions being lowered.
Therefore, it would be wise for firms or event planners to shift the focus away from alcohol; otherwise, we risk excluding a worryingly huge number of people.
It's very non-inclusive and because equality, diversity and inclusion (EDI) is such a hot topic for the legal profession, this needs to be high on the agenda for change.
No drink, no promotion?
There is always a big concern that if you do not take part in the drinking culture at these events, that this may jeopardise your career prospects of getting promoted, as you could stick out like a sore thumb.
Shaheen Mamun, director at Black Antelope Law, encountered this as a trainee solicitor and believes that 'as a young British Asian lawyer who is also Muslim, I've always felt uncomfortable at attending these events (even if it is an award ceremony) and often, I feel left out as the main attraction of what brings other lawyers together is alcohol. This can lead to low morale and makes me wonder how my career could have been had I taken part more with other senior lawyers from an early stage in my career?'
What these events fail to understand is that alcohol can be polarising when it intends to unite people. Law firms could look towards other holding types of events to promote networking, such as ping pong, escape rooms and quizzes.
There are other ways to interact with people aside from over a pint or a glass of wine. We need to stop putting the onus on non-drinkers to speak out and sometimes be made to feel odd for not drinking.
In times of ever-growing diversity and inclusivity, we need to move away from alcohol being a regular feature and start thinking out of the box and catering for a wider range of people.
Otherwise, we risk losing some fantastic lawyers who are feeling shunned away from the profession because of drinking.
Shabnam Ali-Khan is a partner at Russell-Cooke. Shaheen Mamun is director of Black Antelope Law and is one of the Law Society's social mobility ambassadors
This article is now closed for comment.