On 27 March, the Master of the Rolls ordered a stay of all possession hearings for three months. The purpose of the stay was to prevent an increase in homelessness at a time when there was an overwhelming public health imperative for people to remain in their homes.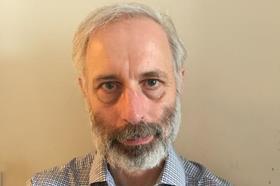 The stay was originally due to come to an end on 25 June, but the Ministry of Housing, Communities and Local Government (MHCLG) recently further extended it by two months. There is clear evidence that during the stay, rent arrears have risen significantly in both the private and public sector. The Resolution Foundation has estimated that during the Covid-19 outbreak, one in eight private renters, and one-in-six social renters, have fallen behind with housing costs.
There is every reason to anticipate that without preventative measures, the lifting of the stay will lead to a massive increase in new possession claims, which will add to the four-month backlog of cases already in the system.
There is obvious concern that the system will be overwhelmed. In anticipation of this, HM Courts & Tribunals Service (HMCTS) have held a number of meetings with court users to canvas solutions.
In London, court users have received a letter proposing that in the absence of face-to-face hearings, possession claims should initially re-start as remote hearings, albeit with the daily court list reduced from 30 cases a day to no more than 10.
Represented tenants v unrepresented tenants
Represented clients are likely to fare better with possession hearings, whether they are remote or in-person, but most tenants are not represented. Reasons for this vary; some tenants do not know that help is available, some are just above the Legal Aid limit (roughly 80% of the population), while others cannot find a provider with capacity to help them. Some live in legal aid deserts.
It will be very difficult for unrepresented tenants to adequately manage remote hearing by telephone or video technology. Many do not have access to the technology or the means to use it. Many tenants of social landlords do not have laptops; many do not even have e-mail. They rely on smartphones, with many having 'pay as you go' contracts and therefore very limited data. This is often not sufficient to use the technology required. Additionally, many have mental and physical health problems or are in other protected groups; others do not speak English as a first language.
All these groups of tenants will struggle to adequately represent themselves at remote hearings and will risk losing their homes by telephone if no other form of technology is available to them.
Until now, inequality of arms has to a certain extent been addressed by the Housing Possession Court Duty Scheme (HPCDS), which is funded by the Legal Aid Agency to provide free representation on the day of the hearing to anyone facing the loss of their home for rent or mortgage arrears, irrespective of income.
The scheme undoubtedly keeps many tenants in their homes who might otherwise have been evicted. It also assists social landlords in resolving many benefits problems that are the cause of arrears.
The impact of no legal advice on possession hearings
The direction of current proposals may mean that, while hearings are conducted remotely, the HPCDS is not available to tenants. There are proposals to mitigate this by compelling landlords to provide more information about the vulnerability of their clients and to encourage tenants to seek advice earlier, but these are limited in their capacity to solve the problem.
Where legal advice is not made available, tenants face losing their homes where advice could have been given to prevent this. This raises significant issues of access to justice.
An increase in homelessness will have a devastating impact on local authorities, social housing and the public purse. An increase in homelessness or rough sleeping will only shift increased costs from one area of public spending to another.
In limited circumstances, remote hearings could be beneficial, particularly given the challenges faced as a result of the Covid-19 pandemic. They allow the justice system to continue to function and, in some instances, could be an adequate substitute for in-person hearings, but generally this would require that most issues are not contested, all parties are represented, and have access to good technology. They are likely to be more suitable for higher courts and for cases which turn on legal argument only (although opinion is divided on this).
They can also be an effective interim solution to try and unjam serious backlogs in the courts and possibly an appropriate option for those who are unwilling or unable to leave their homes to attend court, but only with proper safeguards. They will not be appropriate in possession cases where the tenant has not been able to obtain advice prior to the hearing.
Remote hearings in possession cases must be carefully considered and only adopted, if at all, after a thorough evaluation and not as a quick fix.
The extension to the stay has permitted more time to undertake such an evaluation and this time must be used to ensure that, once possession hearings restart, they are effective, are fair to all parties and can protect vulnerable tenants.
Where in-person hearings are taking place, HMCTS must ensure that the safety of all court users is prioritised. This means that social distancing and other safety measures must be implemented across all viable court real estate.
Angus King, solicitor, Southwark Law Centre and member of the Law Society's housing law committee