The legal world has changed since I joined Forsters as a junior lawyer after its founding in 1998. The 'macho' 90's culture that valued working long office hours and encouraged behaviour such as presenteeism has faded along with the prevalence of boozy lunches; modern lawyers are engaged and driven not just professionally but in their wider lives.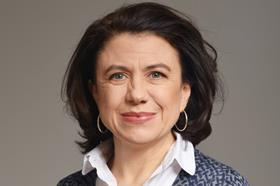 As a disputes lawyer, I have also witnessed a shift. 20 years ago, there was an expectation that women litigators must demonstrate toughness, and on occasion show extra aggression to be taken seriously. The court rules have evolved over this period; so have the expectations for lawyers' behaviour. With increasing pressure on lawyers to encourage the settlement of disputes, more collaborative approaches are crucial and these qualities are now more valued in the modern disputes lawyer.
It may be that the timing of Forsters' founding - just ahead of the new millennium - gave our firm a unique opportunity to benefit from this cultural shift. As a business, our first 20 years is seen as a success story, but we're equally proud of our market reputation as being a wonderful place to work. We have always believed in taking a holistic view of our people, respecting and valuing them as rounded individuals who are committed to doing high quality work but who also have interests beyond their work. Those interests keep them balanced and better able to form real, long-lasting relationships with the clients whose needs they service. This outlook has been rooted within the firm from the start.
I think that our work culture helps to explain why Forsters has always had a track record of female leadership and strong female role models. We do not think it should be remarkable that Smita Edwards and I are leading the firm, as senior partner and managing partner respectively, yet we are currently the only law firm in the top-100 with female leaders in each position.
Increasing attention is being paid to encouraging greater diversity in the legal sector. This is an industry-wide journey, and we are far from complacent. Diversity is embedded within our long-term values and in my leadership role I am committed to maintaining it. I believe that allowing people to be themselves – their whole selves – at work is the best way to achieve real inclusion. By seeing people holistically, we create an environment where they feel comfortable and supported so that we get the best out of them. It makes good business sense.
The legal sector is not renowned for adopting new management approaches, but it's increasingly important that firms keep pace with wider workplace developments and I believe Forsters is well placed to continue to adapt to the needs of the modern workforce. We have embraced agile working and we are alive to the way workspace can be used to encourage flexibility and relationship building. We have heavily invested in promoting wellbeing for many years because we understand that part of a successful career means being able to manage yourself effectively. We are also conscious of the world, our place in it and our CSR commitments. Having a future focused viewpoint means that we are an attractive place to work for millennials.
I'm excited to have the opportunity to shift my focus for a while from my legal practice to the wider business. Managing and leading the firm will bring many challenges but law is essentially a people business and, since Forsters has always believed in supporting its people to enjoy and get the most out of their career, I'm confident that both they and our business will continue to thrive.
Emily Exton, managing partner, Forsters