As a magistrate who sits in youth court, cases involving knives are often the most challenging to deal with. I see first-hand how devastating knife crime is to both individuals and communities. I see not just the risks posed by young people carrying knifes, but the tragedy when they are used against each other. But I also have to find a positive solution, which will offer the best chance to change behaviour around carrying knives to try and prevent further cases. And I, along with my magistrate colleagues, do this as volunteers. We are not paid judges or usually even legally trained – although we do go through a rigorous selection process before being appointed. Once appointed, I then received all the essential training – including specialised training so I can sit in youth court and chair the bench of three magistrates who preside over a case. In court, we rely on a qualified legal adviser to ensure we follow the appropriate legal structures and guidance, including the sentencing guidelines which set out a very clear decision-making process.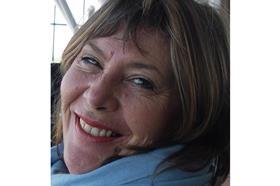 Sentencing any case is one of the most important things I do as a magistrate – I have to make sure I take account of statutory guidance (such as minimum sentences set by parliament) but always focusing on the individual case. Our primary purpose as judges is to deal with cases justly – we have to look at the specific circumstances of the offence, the offender as well as other people impacted to decide a fair and proportionate outcome for all. And when sitting in youth court, we have distinct processes to follow. We are legally obliged to prioritise reducing reoffending and the welfare of the young person in front of us.
Sentencing offences related to knife crime poses its own difficulties. A case that might come before me will often involve a child who has been expelled from mainstream school, and been involved in police diversions before coming to court. Even when they plead guilty to a second offence of possession of a knife, and have previously failed to comply with court orders, we have to take specific circumstances into consideration. If, for example, the Youth Offending Team (YOT) have managed to find a supported living place for the young person, who previously didn't have any stable accommodation, then this would offer a real change. In a situation like that, we would always want to find a community alternative that offers intensive support if possible, allowing a young person to get back into education, and turn their lives around. I have seen countless examples where a young person, if offered this opportunity, will start engaging with YOT, and never reoffend again. So I know that punitive action is not necessarily the best approach.
As a magistrate, I am not in an ivory tower, but part of the community that I serve. So I see all the different narratives played out in the media – everyone agrees knife crime is a problem that needs solving, but no one seems to know how. What I find most unhelpful is the moral panic whipped up by the media and politicians pulling on emotional heartstrings to sway public opinion. Chants of 'lock 'em up' are no more helpful than suggestions that children will grow out of it, so do nothing. As a magistrate, I don't have the luxury of responding on gut instinct – I have to try and ignore the media storm created, and find a solution. What would be really helpful would be calm debate, and building of an evidence base – so I can know how best to sentence to support the young person in front of me to change their behaviour and prevent knife crime escalating further out of control.
Linda Logan is chair of the Magistrates' Association Youth Courts Committee