There are many issues with the current financial provisions on divorce, this cannot be disputed. Lady Hale, president of the Supreme Court recently commented that 'the improved financial rights available on divorce are under threat on the assumption that women no longer need their protection'.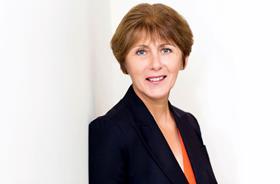 And Lady Hale rightly raised that these assumptions are deeply problematic considering there remains domestic violence and abuse against women (but this is not to diminish the less reported abuse by women of men), as well as the gender pay gap and lack of women in senior positions.
However the fight for gender equality has made great progress in all echelons of society. There has to be recognition that in heterosexual marriages women are increasingly becoming the higher earner. This reflects the progress made by women who are starting to gain better advances in education and income.
Although these financial rights in divorce which are at threat of being undermined are hugely important in a society which still upholds gender stereotypes and expectations and therefore it's important that women are still protected.
The different legal systems
No legal system is perfect.
The Scottish legal system is often referred to because of the very different approach to financial support by a spouse on divorce. In Scotland the financial support is for a maximum of three years which is often difficult to receive. In Scotland there is discussion about whether this results in financial hardship. In the English system the Scottish approach is often seen as harsh.
In contrast the English system is perceived as soft, usually on the wife, who is expecting to be supported and willing to sit back and receive support when they could actually generate an independent income.
Neither the Scottish or English legal systems are perfect, as they can both leave families in financial hardship. This may have a negative impact on the financial and emotional welfare of the former partners but also the children of those relationships.
The different perspectives
During my time as a divorce lawyer I've dealt with both male and female perspectives on the divorce process. Some men are of the opinion that women are money-grabbing and wish to sit back and make the poor husband support them via maintenance. Whilst some women see men as doing everything they can to avoid supporting their wife who may have given up her career to practically and emotionally support her husband and children.
However these are the extreme ends of the spectrum. For many families there isn't a large amount of difference between the incomes of the partners and their expenses.
The importance of dispute resolution
Protracted disputes about either parent supporting the other cannot be in the best interests of the children. Should the next generation of children aim for and expect true equality of partners (spouses; civil partners; cohabitees) whether this is financial or also positive contributions to society, this will not always provide a comfortable financial income.
The important point of any system should be that support is available if required, whatever the gender of the partner in need, and that for the welfare of the family both partners should aim for independence. Both should be encouraged to use some form of dispute resolution and to try to consider their true needs, particularly when there are children to be parented.
The old mantra of 'case by case analysis' still applies. Hopefully the evolvement of societal expectations when it comes to gender roles in marriage will make all the difference.
Linda Lamb is a solicitor and director of LSL Family Law