Technology, existing or otherwise, has played a central role in the Covid-19 pandemic, with measures introduced by the UK government in March and September driving change in work and workplaces possibly for ever.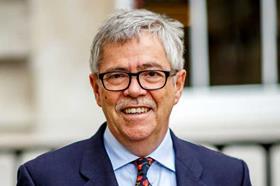 Against the backdrop of Legal Geek's annual virtual conference, which celebrates innovation, the Law Society launched its LawTech, Ethics and the Rule of Law discussion paper, seeking views on the ethical considerations solicitors and firms should have in designing or procuring lawtech solutions.
Covid-19 has changed the way the legal profession works. In August, statistics informally gathered by the Business and Property Courts (BPC) in England and Wales, found that BPCs have dealt with 85% of business – both interlocutory and final hearings – remotely, using technology such as Skype or Cloud video platform.
Some law firms, meanwhile, have web-enabled phones with an app that allows lawyers to record time spent on work for different clients, as well as using virtual whiteboards and parallel chat rooms.
The Law Society published comparative analysis of legal technology in the UK and other jurisdictions last year, finding that law firms are seeking Artificial Intelligence (AI) solutions to legal research, e-discovery, legal analytics, contract due diligence, e-billing, drafting, expertise automation and contract review.
We predicted that the level of investment in fledgling lawtech companies is likely to grow in the coming years, as law firms seek to harness lawtech to increase efficiency, reduce costs or provide a broader scope of services.
In 2019, the government pledged £2 million to support new and emerging technologies in the legal sector, with the funding allocated to Tech Nation.
The funding is aimed at encouraging investment and innovation, ensuring understanding and awareness of lawtech, as well as exploring the ethics and regulation around technology in the legal sector. Combined with other sources of funding, public investment in lawtech related projects was of £11.3 million since 2019.
Ethics are at the heart of what it means to be a solicitor, with the profession bound by the Solicitors Regulation Authority's (SRA) Standards and Regulations (STaRs).
A common denominator for practitioners to engage with lawtech solutions, Law Society research has found, is that they must serve their needs, meet ethical standards and comply with the STaRs.
As part of the Law Society's scoping for their discussion paper, it conducted a series of 30 interviews with law firms, sole practitioners and alternative business structures in magic circle and small and medium-sized firms in England and Wales, to understand how lawtech solutions are designed, developed, used, and/or procured and how the existing framework is considered.
All participants agreed the design, development, procurement and use of lawtech raise ethical questions or concerns.
Through this discussion paper, the Law Society is paving the way in asking the profession to see if lawtech principles will benefit the legal sector.
The three questions for discussion are:
Would the development of soft law lawtech principles or standards provide benefits (such as legal certainty) to the legal services sector, lawtech developers and the UK jurisdiction? If yes, what should those principles cover?
Are there existing international principles or standards that the UK or internationally that the UK should consider adopting?
Do the current SRA Standards and Regulations enable effective design and procurement of lawtech?
Views are sought from any external stakeholder as well as from solicitors, law firms, lawtech companies, regulators, consumer organisation, academic organisations and/or government departments.
The Law Society requests answers to the paper by 17 November 2020 and should be sent by email to: parliamentary@lawsociety.org.uk
An expert group will examine the findings and a report with recommendations will be made shortly afterwards.
David Greene is president of the Law Society