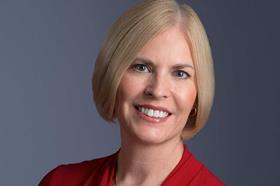 Over the course of the past year, the musings of the Secret Barrister, a series of disclosure failings, action over criminal legal aid cuts, and the Worboys decision have all captured the media and public interest. Yet this attention has failed to translate into the political will to increase funding for justice.
Justice is fundamental to our national values, but it continues to be framed by successive administrations as an 'optional extra' for which the public must be charged or do without. This has to change.
That is the rationale behind the newly-created, Justice Week, a joint initiative being launched next week by the Law Society, the Bar Council and the Chartered Institute of Legal Executives (CILEx).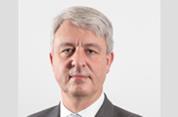 Justice Week builds on the previous achievements of National Pro Bono Week, which showcased the pro bono work of legal professionals, but seeks to reach a wider audience and highlight wider issues, and thereby raise awareness about the value of our justice system, the peril it is in, and the consequences for people who cannot afford legal assistance.
With many parts of the system at breaking point, now is the time to make a strong and clear case for the proper funding of a fundamental duty of the state – the provision of justice – that is essential to our society, economy and democracy. We need to get the public and our politicians behind this before it is too late.
Justice Week comprises a week-long programme of new research, public events, and digital content. We will be revealing how the public really views justice at a time when successive governments have restricted access to it more than at any time since Legal Aid was established in 1949, and asking how we can do more to encourage support for justice funding.
As well as promoting the value of justice and the rule of law, Justice Week aims to increase public understanding of the role of government in the administration of justice and how the legal profession supports the justice system.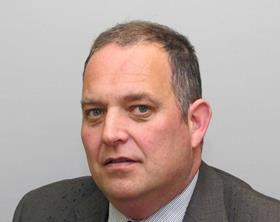 Of course, great swathes of that support comes from pro bono work, which pre-dates Legal Aid, and unlike legal aid, is thriving. Thousands of practitioners across England and Wales devote hours and hours of their time to ensure that people can enforce their legal rights.
Lawyers will never stop doing pro bono work. It is part of being a lawyer. Yet the scale of pro bono is small compared to what has been lost through legal aid cuts, and will only ever scratch the surface of the need. The public deserve, and need, more than just the generosity of lawyers to enforce their legal rights. We can never hope to fill the gap; nor should we be expected to do so. Only a properly funded justice system can do this. But our members also know that right now we have a big fight on our hands.
Unfortunately, despite the attention justice issues have received this year, we are no further forward in resolving the fundamental problem: there is not enough funding for justice.
The reality is that since April 2013, hundreds of thousands of people have become ineligible for legal aid as a result of freezes to means tests as well as cuts to the scope of legal aid, including victims of domestic abuse and people under threat of eviction. It is reaching all parts of society and there is no sign yet that the government intends to make any additional investment. Court modernisation is no substitute for the money needed to repair the crumbling infrastructure, to support those who cannot afford to pay for legal help.
Without adequate funding, the justice system cannot work for everyone, as it is intended to do and must do, and when members of the public no longer feel that the justice system is fair, trust in our institutions is eroded. Politicians would do well to remember that such faith is much harder to win back than it is to maintain.
Justice Week is our opportunity to ensure there is a meaningful public debate about the role of justice in our society and how it delivers on the constitutional promises our institutions are there to underpin.
You can sign the petition to make legal aid available for people who cannot afford a lawyer here.
Christina Blacklaws, President of the Law Society, Andrew Walker QC, Chair of the Bar Council and Philip Sherwood, Chair of CILEx (the Chartered Institute of Legal Executives)