Paul Dacre has spent 26 years as editor at the Daily Mail, but for many in the legal profession his tenure can be summed up with one headline and four devastating words.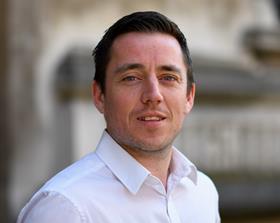 Enemies of the People.
That front page headline, accompanied by the pictures of three judges, was a watershed moment in the history of the UK and its legal profession.
Judgments have always been questioned and at times ridiculed. But this was not healthy debate: this was personal, visceral and toxic.
It arguably brought down the then lord chancellor Liz Truss. As custodian for the rule of law and the independence of the judiciary, she initially failed to respond robustly enough and attracted widespread criticism for either not understanding the seriousness of the attack or not caring. Either way, she was demoted within seven months.
Judges involved in the Article 50 decision needed police protection in the months following the ruling. The headline appeared less than six months after the murder of a sitting MP by someone who disagreed with her.
Perhaps something more fundamental happened on that day in November 2016 which left an indelible stain on our legal profession, permanently harming confidence and trust in the judiciary. We shall never truly know the scale of the damage caused, but Enemies of the People was so memorable (the content aside, Dacre was a brilliant headline writer) that it is bound to have stuck in so many minds. As former Supreme Court president Lord Neuberger reflected: 'If, without good reason, the media or anyone else undermines the judiciary that risks undermining our society.'
Indeed it does. In the midst of tributes and praise for his longevity and understanding of his audience, Conservative MP Nicholas Soames interjected today, tweeting: 'It's impossible to overestimate Dacre's poison at The Mail no man can be called a "great" editor who permits the headline that the judges are the "Enemies of the People".'
Many lawyers will wholeheartedly agree.