Countries cannot repress more than half of their population and expect to thrive
The debate about gender remains taboo in many countries – not least in the continent of Africa. And, where there is discussion, it is often marginalised – dismissed as the affair of women rather than an issue of universal human concern.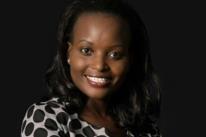 Yet gender inequality is an affront to human dignity. It is a big challenge to the rule of law in many societies and an obstacle to economic and social development everywhere. Countries cannot repress more than half of their population and expect to thrive. Yet this is what is happening in many parts of the world.
Traditional gender stereotypes – such as the idea that being assertive is a masculine characteristic – are a tool of inequality. For millennia in Africa, women have not been treated equally to men.
African women are especially denied justice and a means to a decent livelihood, through denial of property rights. Until recently in Kenya, women could not open a bank account or take out a loan without being endorsed by a man.
This still happens in many other places around the world, denying countries the talent and potential of half their population.
Although gender equality is now enshrined in many national constitutions, legislation alone is not enough to achieve equality. Social and cultural beliefs continue to restrict women's rights and freedoms across the world.
In Kenya for example, the constitution protects gender balance in all electoral and appointive positions in government. Yet, nine years after this supreme law was passed, a male dominated legislature has deliberately failed to enforce it.
In the legal sector it is not any different. It is generally expected that as part of the profession we should know better and put in place laws, rules and regulations that adhere to the rule of law.
A good example of this is the Bill of Rights in the Constitution of Kenya. The Bill of Rights says: 'Every person is equal before the law and has the rights to equal protection and benefit of the law. Women and men have the right to equal treatment, including the right to equal opportunities in political, economic, cultural and social sphere.'
The irony is that our own parliament is not properly constituted. A good question to ask is whether the said parliament can be dissolved to realise the constitutional obligation vested upon the president. The law says it can. It only requires a single citizen to petition the Supreme Court to dissolve parliament if it will not make the necessary law to balance the equation. Yet, for all our professed concern, nobody has had the courage to take this step.
On paper, Kenya have done well. It is among the top ten African countries which have made significant reforms in laws and regulations to improve gender equality over the past decade. Yet, in the same breath, we have defied court orders, with impunity, in order to maintain status quo.
Kenya scored 83.75 out of 100 on the world bank index - far surpassing the global average score of 74.71 and sub-Saharan Africa's 69.63. The index uses key eight indicators which touch on women's interactions with the law as they begin, progress and end their careers.
These indicators include; freedom of movement, laws which mandate non-discrimination in employment based on gender, equal remuneration for work of equal value, laws on marriage and laws which influence women's economic independence.
Sadly, discrimination and harassment of women in leadership positions is not uncommon in Kenya. These cases undermine the entire leadership and not only belittle women in senior positions but also create barriers for those interested in running for leadership positions.
The legal sector offers little hope for women in the profession. The same problems of discrimination in the workplace persist in the legal profession as in other industries. Some of the biggest problems faced by female lawyers include; sexual harassment, dismissals after taking maternity leave, bullying, the gender pay gap and a lack of flexible working. As a result, many women opt out of mainstream practice.
To begin moving forward, it is important that leadership in all key institutions stops viewing the gender discourse as an issue for 50% of the profession and start seeing it as issue for every single member of the legal sector.
To create a more inclusive and diverse profession for the next generation of lawyers, the profession must bring everyone on board in the fight for gender equality – men, senior leaders, and women from all parts of the profession and walks of life – and ensure the gender discussion is seen as an issue for every member of the profession.
Harriette Chiggai, LL.B, MBA, CPM, is vice president of the Law Society of Kenya