As I sit here writing my final article as chair of the Junior Lawyers Division (JLD), I am reflecting on this remarkable year and particularly on my article for the Gazette of December 2019. Bright-eyed and ready to go, I had firm plans for 2020. Instead, I have found myself learning to be more resilient than ever in the face of the pandemic by accepting we have to adapt our plans to circumstances.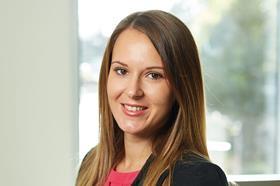 1. Resolutions should come with a disclaimer
This year I had hoped to be able to further develop the JLD's international relationships. Events were planned to meet the American Bar Association's Young Lawyers Division, the Young Canadian Bar and many from the European Young Bar Association. The world, however, had other ideas.
Trips were cancelled and events postponed, but the ultimate goal was not lost. At the start of this year, most had not heard of Zoom or Teams, but through these clever technologies we have all learned new ways to connect and actually reach a wider audience than we might have done if meeting in person. The virtual world is certainly not something that should replace face-to-face connections, but for now it serves a purpose. This year the JLD held its International Weekend virtually, with junior lawyers from around the globe tuning in from their homes to an opening keynote address from Lord Hodge, and finishing the day with an hour or so of virtual networking. The JLD also had a new joint host for this event, Middle Temple Young Barristers Association, and looks forward to working with them again next year.
2. SQE is still going ahead
Some things have not changed. The SRA's new Solicitors Qualifying Examination (SQE) continued to be developed and the Legal Services Board has now approved the SRA's application, meaning that from autumn 2021 a new route to qualifying as a solicitor will be opened.
The JLD committee has worked hard to highlight concerns about the SQE. We know many law firms are sceptical of its quality, particularly given the use of multiple choice questions and there being no requirement for a candidate to have a law degree (a degree or equivalent qualification is still required). While the SQE can bring benefits, we always need to be mindful of ensuring something new should have a positive impact on equality, diversity and inclusion. We understand that the SRA is still carrying out work in this regard.
This new qualification leaves the most junior in our profession with many more decisions to make. They will need to take more ownership of their experience and development, particularly with the new qualifying work experience model which is to replace training contracts. We hope data that will be available from the SQE will ensure a fair and consistent assessment of junior lawyers, and also help them to make more informed decisions.
3. Ethics
Unfortunately, this year we have again seen headlines about junior lawyers being brought before the Solicitors Disciplinary Tribunal over conduct issues. The JLD has repeatedly called for the SRA and the SDT to give greater weight to the impact of mental health when making decisions to prosecute and making determinations on conduct. We were therefore pleased to see in the recent SDT finding in the case of Susan Helen Orton that her mental ill-health represented exceptional circumstances which warranted a suspension instead of a strike-off (see tinyurl.com/yxnbd4nu).
Ethics, and particularly the importance of speaking up quickly about mistakes or conduct issues, is a message the JLD tries to communicate to members at all events we organise. Unfortunately this is not something that has always been a key focus of legal training and education, and the stories we have seen in the past couple of years about junior lawyers being harshly sanctioned serve only to enhance a growing culture of fear. This needs to change.
4. Culture and mental health
Workplace culture continues to be a focus, including how culture can affect mental health.
LawCare has recently launched a profession-wide research study which aims to explore the impact of work culture and working practices on the wellbeing of legal professionals in the UK and Ireland. The survey is open until December and we encourage everyone to take part. The results will pave the way for determining what we can do as a community to improve support available.
Our lockdown started with many enjoying the new work-life balance they gained from working from home. However, for many this quickly turned into anxiety about an uncertain future followed more recently by a general 'flatness'; no doubt caused in part by the lack of interaction with people and the more social side of our working lives.
Workplace culture is something that organisations should, now more than ever, seek to improve. Junior lawyers in particular are at risk of missing out on key experiences that aid their development. We should all also be careful that we do not create a new version of presenteeism, being always 'virtually' available.
It was inevitable that I would reflect upon the last year with sadness to be leaving my JLD colleagues, having made progress on so many important but ongoing issues. But if there is one thing I have taken from 2020 it is that, when we work together, we can all adapt to achieve our goals.
Charlotte Parkinson is an associate at Addleshaw Goddard and outgoing chair of the Junior Lawyers Division