I have always felt that legislation is the most sure-fire way to achieve change. Furthermore, I am particularly keen to make up for lost time as we've only had female lawyers around the table for 100 years. This has seriously affected the way in which women are able to or are limited from securing justice in the criminal system. One of the most opaque areas of the law in which to see this injustice is in domestic abuse cases. Abusive men so often walk free whilst women who reach breaking point because of abuse, as was observed in the recent Sally Challen appeal, are found guilty.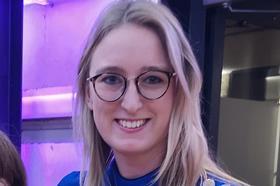 My work on domestic abuse has spanned five years and has now culminated in advocating for a commitment to the Domestic Abuse Bill coming into law and making the case for a number of amendments. There are some crucial elements missing and I have written to every MP elected to our new government to set out the problems with the Bill in its current form.
In summary, in the year ending 31 March 2018, there were 599,549 domestic abuse-related crimes recorded by the police in England and Wales and a further 598,545 incidents not subsequently recorded as crimes (Office for National Statistics, 2018). Furthermore, in January 2019, the UK Home Office commissioned a report which estimated that the social and economic cost of domestic abuse in the year ending March 2017 in England and Wales was approximately £66 billion.
The current draft of the Domestic Abuse Bill as it stood at the end of the last parliament is available here. The explanatory notes on the current Domestic Abuse Bill are available here.
My proposed amendments cover 15 areas: housing; funding; education; children; the new statutory definition; the court system; ensuring justice; migrants and immigrants; employers; a family-centred approach; LGBTQ+; male victims; perpetrator strategy; health sector; and technology.
It is essential that we get this right; a Domestic Abuse Bill that is in any way half-hearted will leave some survivors by the wayside and this must never happen.
You can read my letter to every MP elected to our new government here.
Laws like the Domestic Abuse Bill reflect a legislation that is informed by a range of views and experiences. It is impossible to imagine such a Bill being debated in parliament one hundred years ago. With an increasingly dynamic and representative legal profession and parliament, we will develop a law that meets the needs of all those it seeks to govern. Continuing to drive legislation informed by a range of views is essential if we are to achieve gender equality in the next centenary.
Jemima Lovatt, legal researcher, No5 Chambers