Vannin's stock market float is further evidence of a booming third-party funding sector.
Last month's announcement by litigation funder Vannin Capital that it is to list on the London Stock Exchange and has recruited City titan David Morley to steer it through the float as chairman was not just good news for Vannin – it was a step forward for the industry.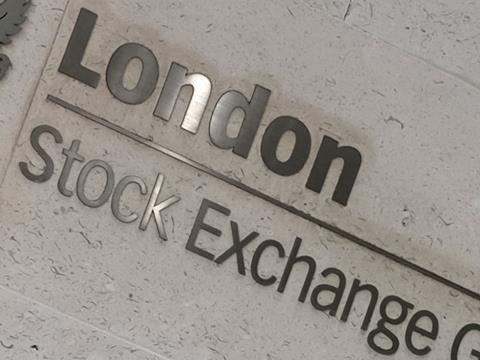 As former senior partner of magic circle giant Allen & Overy, Morley is one of the best-known lawyers in the City. That he would move across to third-party funding is proof of how far this industry has come in terms of its respectability.
And what about the public listing? The fact that Vannin planned to list had been widely known, but stubbornly unconfirmed, for some time. But how much of a difference will it make? It is worth noting that while the funder is aiming for a £70m listing, a sizeable chunk of this will immediately be handed back to its founder, Dan Craddock, through the repayment of a £27.2m shareholder loan. That clearly forms part of the impetus. But there is no doubt it also adds firepower to the funder's ambitious expansion plans. With an established presence in the UK, US, Australia and France, Vannin now plans to push into Singapore and Hong Kong; as well as to broaden its capabilities in commercial arbitration and investment treaty disputes, and follow the general trend of moving into 'portfolio' finance rather than just single-case funding.
Aside from the cash injection, a flotation also sends a strong signal to the wider world about the litigation funding industry. Like the appointment of Morley, it lends credibility. Vannin is a hugely successful business, and the listing will make that success more public and more transparent. Its eye-catching profits will raise the profile of litigation funding as a potentially lucrative sector for investors, drawing in more funds.
Vannin is not the first funder to list. But there is also a cautionary tale in the fate of another listed funder, Juridica, which listed on AIM back in 1997 but announced in 2015 that it would not be taking on new litigation funding investments. Juridica's problems stemmed from a lack of scale and diversity in its investment portfolio, leaving it unable to spread its risk widely enough – one of the fundamentals of successful litigation funding. But that is not a problem likely to affect a giant like Burford or a diverse player such as Vannin, which has committed a total of £64m in 70 funding commitments since its inception in 2010 (as at 30 June this year).
One of the common criticisms levied at third-party funding is that it is secretive and opaque, with funders reluctant to divulge their involvement in cases. That image is already changing as funders increasingly get involved in class actions and the associated book-building to kick start a case – they will generally shout their involvement from the rooftops as part of the process of gathering more claimants. On single-case investments, by contrast, clients do not always want a funder's involvement to be known by their opponents, in case it implies that they are strapped for cash; while funders themselves often like to stay under the radar, lest they find themselves slapped with an application for security for costs by the defendant.
If funders go public en masse, will that drive a culture of greater openness? Only up to point. If you look at Burford, its reports to investors are packed with financial information, but the company does not go overboard on detail when it comes to the disputes that it is funding.
I've spoken to some funders who do not believe that listing will benefit the asset class because, for example, litigation's long timescales do not suit the reporting timetable demanded by the stock market. Much also depends on who the funder's core investors are, as not all would be interested in a float.
Still, with potentially three listed funders by the end of the year – in Burford, Vannin and Manolete – City analysts may soon have the comparators they have always lacked. Provided that the trio can keep up their remarkable results, investor confidence in the sector is bound to grow, and more funders may be tempted to list.
Rachel Rothwell is editor of Gazette sister magazine Litigation Funding, the essential guide to finance and costs.
For subscription details, tel: 020 7841 5523