Live video link technology has long been used to afford valuable protection to vulnerable witnesses giving evidence during criminal trials in England and Wales. Against the current backdrop of falling budgets, HMCTS staffing cuts and widespread court closures, it is perhaps unsurprising that such technology is also increasingly being used to replace face-to-face contact with defendants.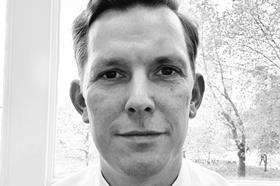 However, many of us who work in the criminal justice system have serious concerns about the use of video link technology to communicate with defendants: while the intention is to reduce the administrative burden on the courts and prison service, any benefits in terms of efficiency must be considered alongside the potential impact of such technology on access to justice.
At Birmingham Law Society, we recently had the opportunity to raise these concerns on behalf of our members, as part of an independent parliamentary inquiry by the cross-party Justice Select Committee into the ongoing HMCTS reforms. In our written and oral evidence to the review panel we raised a number of key concerns about the increasing use of video link technology to communicate with defendants, both ahead of and during court hearings.
Video communication is, in general, a poor substitute for face-to-face contact. As such, its use at the plea and trial preparation hearing stage can make it difficult for instructed advocates to build rapport with defendants - particularly with those who are affected by disability, poor mental health or drug/alcohol dependency.
There is also a risk to confidentiality, as the booths provided at courts and prisons for video conferencing between defendants and lawyers are rarely sound-proofed, and the physical separation between parties can compromise the secure sharing of important documents.
With the availability of video conferencing facilities understandably limited in both prisons and courts, there is a risk that the time slots allocated for pre-hearing conferences with detained clients can be cut short. Some courts - including Birmingham Crown Court - endeavour to facilitate longer conference time frames, but by necessity those are limited in any court session.
This can result in defendants making hasty decisions without fully understanding their consequences - for example, entering a not guilty plea despite a strong prosecution case and subsequently losing credit during sentencing.
The risks and associated consequences for defendants become even more serious when video links are used in lieu of the accused appearing in person during court hearings. Not only are those appearing via video link less able to consult with their lawyers throughout the hearing, but they are also more likely to be disengaged with the process. While there is a scarcity of empirical evidence about the effect of disengagement and video link technology on acquittal and conviction rates, research by Dr Jessica Jacobson at Birkbeck (University of London) and by the Standing Committee for Youth Justice suggests that remoteness between the sentencer and the defendant can lead to more or longer custodial sentences being passed.
With a scheme to allow applications by video link to set aside default judgments currently being piloted in Birmingham, HMCTS is apparently keen to promote the use of this technology as part of its £1bn court modernisation programme. While efforts to introduce efficiencies and improve the court system are to be embraced, this should not be at the expense of access to justice. The concerns raised about the use of live video link technology in court by the Justice Committee review must be addressed as a matter of urgency.
Matt O'Brien, Chair of the Criminal Law Committee at Birmingham Law Society