Technology has been thrust on to the justice system by the coronavirus pandemic in the same way that a baby bird is shoved from its nest, attempting to fly out of immediate necessity rather than by choice.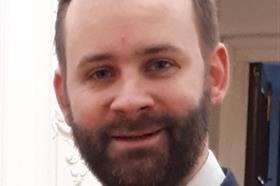 When the courts came crashing to a halt in late March and the reality of lockdown and social distancing hit home, electronic solutions were the only way to keep any semblance of the show on the road.
But much like young birds and flying, courts and technology were not unexpected bedfellows. Instead, long-standing ambitions were realised quickly and simply had to work.
Courts staff made heroic efforts to get everything operating as best they could, while the judiciary and HMCTS acknowledged quite early on that the media must be part of the coronavirus arrangements for the sake of open justice.
The Recorder of London, Mark Lucraft QC, described it as a 'brave new world' as reporters dialled-in to telephone hearings, signed up into sentencings over Skype, swapped messages on email and chatrooms with clerks, and received documents digitally. The casual observer might be surprised at seemingly simple measures receiving lavish praise, but these are huge strides forward for open justice, made in just a few weeks.
It's not too long ago that reporters were complaining of being shut out of telephone hearings because someone had forgotten to unlock the courtroom. When we were banging on the doors hoping to be let in, the idea that we could actually be on the phone call seemed a very long way away indeed.
Just a couple of months ago, I sat through a sentencing hearing while staring at the back of an analogue TV screen which had been rolled into place on a trolley, reminding me of watching educational VHS tapes at school. As I looked at the wires poking out of the back of the screen - with no view of the defendant - I couldn't have envisaged joining a Skype-enabled court hearing from my living room table before summer had arrived.
But then again, the devastating effects coronavirus has had on our daily lives - let alone the workings of the justice system - took everyone by surprise.
When the time comes, post-pandemic, to take stock of what has happened in our courts, it's important to identify the flaws and make sure justice is not compromised. But we must also embrace the advances in open justice, retain them for the future, and urgently look for more ways that technology can open up our courts.
Lawyers are excited about the prospect of remote preliminary hearings becoming the norm, cutting out the need to traverse the country for a 15-minute court appearance. For journalists it would be equally transformative, vastly increasing the amount of cases you could look in on and dramatically reducing the burden on court staff who field questions about hearings we miss.
If remote hearings are kept on, journalists must retain the same level of access that we have now. The sky did not fall down when we were let in. More than that, it should no longer be unthinkable for a journalist to dial-in to a court hearing even if everyone else is physically in the room.
The emergency court procedures have helped to break down communication barriers between court staff and journalists, as everyone has strived to make sure the system works.
Once the dust settles, I am sure these relationships will thrive in the future, with courts and lawyers more reassured than ever that journalists can be trusted, they have a job to do, and they play an increasingly vital role in scrutinising the work done.
Law reform organisation JUSTICE has been holding virtual mock trials, with all participants including jurors dialling in remotely. The project divides opinion, but the set-up was impressive and the courts could learn a lot from the interactive management of proceedings and the way exhibits and documents were digitised and shared.
The magistrates courts have endured struggles with sound quality on remote links, lacking the technological infrastructure required, and lessons can drawn from the failings there. There is also the thorny question of protecting public access.
But a long-standing problem with transparency of daily court lists has hopefully been fixed as a consequence of the crisis. As new coronavirus laws were used to crack down on lockdown breakers, a staggering number of cases were slipping into the courts unannounced and absent from our lists. HMCTS moved to rectify the problem, which was wholeheartedly welcomed. But surely now is the time to bring forward a project that has been in the works for years - an online platform of magistrates' listings, which at a stroke will increase transparency and ease the burden on overstretched staff.
All these themes – trust in journalists, access to the courts process, transparency of information – come together in a reform I believe is long overdue. Give reporters limited access to the Crown Court Digital Case System. When created it was a way for lawyers to easily share information with each other and the judge, but no one thought to see if the media could use it to find out the basic details of each case: who the defendant is, what the charges are, when the trial is happening, and whether any reporting restrictions have been imposed.
Reporters traditionally dash from court to court collecting this information, but when everyone is suddenly stopped from moving around it focuses the mind on how things could be done differently, and better.
When we look back on this period, there should be enthusiasm in the opportunities that have opened up but crucially, also a desire to go further and not be content with what we have got. When the young bird falls from the nest, people rejoice when it flaps its wings and flies - but there is much more to be done before it can soar.
Tristan Kirk is the courts correspondent for the Evening Standard and has been reporting on London's courts since 2012