At the start of 2020, as the world celebrated the dawn of a new decade, there were rumours of a mystery virus affecting the lives of those living in Wuhan, China.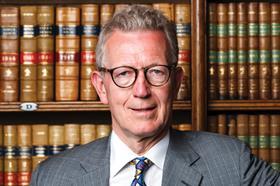 By late March, prime minister Boris Johnson had ordered England into full lockdown, which required business to close and workers to stay at home.
Seven months on we are still battling a deadly and unpredictable pandemic.
The legal profession has adapted swiftly, moving to working from home and reducing massively the time spent in the office, while still providing a service to those in need, whether in a court, commercial deal or custody battle. Underpinning this achievement is technology.
In March this year, prior to the lockdown, the Law Society, in association with the University of Oxford, published a study on lawtech adoption, which found that 80% of respondent solicitors use lawtech for document/knowledge management, 69% for accounts/time recording and 43% for document automation/matter workflow. 80% said productivity at their organisation would improve if lawyers were trained further in how to use new technology.
Throughout the lockdown, the Law Society has assisted its members in navigating the complexities surrounding tech by providing advice on; how to deliver services online during Covid-19; how to meet data protection commitments; and advice on the safety of video conferencing systems.
In early July, the government relaxed some of the measures introduced at the height of the pandemic, meaning that firms have started to prepare for their partial return to the office.
The Law Society promptly launched its Return, Restart, Recovery campaign to place solicitors within the wider context of the pandemic and identify the role our profession will play in the national effort.
Our submission to HM Treasury outlines specific measures the government can take which would help the legal services sector to achieve this mission, including:
Providing tax incentives for law firms, legal services providers and lawtech start-ups that develop and adopt lawtech, such as research and development tax credits and allowances (similar to capital allowances).
Extending the eligibility of the Future Fund to LawTech start-ups in England by relaxing the requirement of a minimum level of £250,000 of seed capital.
Embracing the data revolution by establishing a legal data trust to improve accessibility of data for those seeking to innovate in the legal services sector.
A temporary reduction in the VAT standard rate from 20% to boost consumer demand and support suppliers of standard rated goods and services across a wide range of sectors including the legal sector.
An extension to the VAT and income tax deferral schemes to help firms with their cash flow. A longer repayment schedule would help to prevent a crunch point for many businesses early next year.
We need to maintain technological momentum through the remainder of the pandemic and beyond.
To help keep it going, the Law Society is hosting its inaugural virtual technology conference from 22 to 23 September, exploring how technology can empower lawyers through change and unlock the opportunities that come with it.
Over six sessions, we will bring together speakers from across the legal ecosystem sharing ideas and insights on how technology can help the profession to:
build business resilience;
increase operational agility; and
move forward at pace without compromising efficiency, professional standards, or well-being.
This free two-day conference will include speakers from the National Cyber Security Centre, easyJet, Barclays Ventures, Digital Law and SYKE.
Find out more about the conference here.
Simon Davis is president of the Law Society