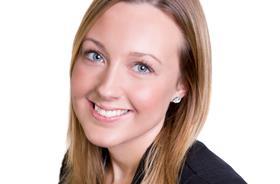 I have spent the past few weeks gripped by the best-selling book This is Going to Hurt: Secret Diaries of a Junior Doctor by Adam Kay.
For those that have not already come across it, the book provides an entertaining and humorous account of the author's years as a junior doctor. But obviously it's not all about the humour.
As a junior doctor, Kay encountered many harrowing scenarios and his book delivers an important message about the frontline NHS, whilst raising issues about the ethics of medical negligence claims.
As a medical negligence solicitor, I read the book from a different viewpoint, as I'm sure many others did too.
It's clear that Kay was incredibly committed to both his patients and the NHS. We hear about the lengths Kay went to for his patients, and his view that becoming a doctor is a vocation, rather than 'a profession you go into to satisfy the dollar signs behind your eyes'. In particular, it was apparent to me that Kay put caring for the people who needed his help above everything else.
It therefore surprised me that Kay, when referring to a medical negligence claim against the Trust arising from care he delivered, described the claimant lawyers as 'solicitors of the ambulance-pursuing "no win, no fee" persuasion'.
Ambulance chasing is a slur used to describe medical negligence lawyers that has arisen alongside the perceived compensation culture. My own view is that medical negligence lawyers work incredibly hard on behalf of their injured clients, and that they are at the heart of everything that we do.
Kay describes the impact of the claim as 'the anxiety and guilt mounted onto an already stressful working life, the unfairness of being accused of being terrible at my job and the fear that maybe I was terrible at my job' and expresses frustration that the Trust settled the case out of court.
I have no doubt that Kay genuinely felt the way he describes, given his conscientious nature and dedication to patient care and safety. However, whilst Kay maintains that his actions were not negligent, mistakes do happen, and it is vital that people are compensated for what can sometimes be life changing events for them.
It is not surprising that mistakes take place given the working conditions that medical staff experience on the frontline.
Kay states that 'the system runs on skeleton staff and, on all but the quietest shifts, relies on the charity of doctors staying beyond their contracted hours to get things done. It would be against everything you stand for to knowingly compromise patient safety, so you don't.' Examples given in the book include an occasion when Kay finished a night shift, only to go straight onto a new posting that started an hour before his night shift finished.
While Kay does not go into too much detail about the circumstances in which the claimant's injury occurred, I expect he is being too hard on himself given the conditions in which he was working at the time. He reminds us that 'in the last three years, neurosurgeons in this country have drilled holes in the wrong side of patients' skulls 15 times'. One has to question how many consecutive hours those surgeons had worked at the time when their mistakes were made.
Whilst all medical professionals owe their patients a duty of care, this is why the NHS Trust is, and should be, vicariously liable for the actions of the doctors they employ. It is in recognition of the fact that it is the Trust that ultimately has overarching responsibility and control.
We hear of Dr Kay's frustrations in this regard, with references to an 'NHS on its knees', 'the vicious hours', 'the bureaucracy', 'the understaffing'. He also makes clear his disdain for the Secretary of State for Health, and I am sure that he is not the only doctor who feels this way.
I have recently acted on behalf of a client who suffered an injury to her bowel whilst undergoing surgery for an ovarian abscess. There was a failure to identify her injury during surgery and she went on to suffer intra-abdominal sepsis, requiring several further operations. She was unable to work for several months and was diagnosed with PTSD. I recovered £50,000 for her which, in addition to compensating her for her pain and suffering, will enable her to undergo treatment for her psychiatric condition and reimburse her for her loss of earnings.
As a claimant lawyer specialising in medical negligence at Fletchers Solicitors, I am acutely aware of the current issues with the NHS and believe my interests are entirely aligned with Kay's.
When claims are brought against NHS Trusts, this is simply to obtain appropriate compensation for patients when they have suffered an injury as a result of avoidable mistakes, the effects of which may be permanent or may have significant impact on their lives. Many disagree with our current legal system that allows the NHS to be sued, yet we do not hear the same disputes about companies being sued. The NHS is no less accountable and mistakes are often made when bureaucracy and cost saving is put before patient safety.
Without medical negligence claims, Trusts simply would not be held accountable for their actions, so we would see a significant deterioration in patient safety, and most probably in the working conditions for Trust employees such as Kay, too.
It has always been my view that doctors and lawyers all want the same thing – to identify mistakes and learn from them for the future. It is in this way that we can continually improve patient welfare in line with the pioneering medical advancements our country is so fortunate to have access to.
Hannah Ashcroft is a clinical negligence solicitor at Fletchers Solicitors, the UK's leading serious injury and medical negligence law firm