2019 is a landmark year for women in the law – marking one hundred years since the passing of the 1919 Sex Disqualification (Removal) Act.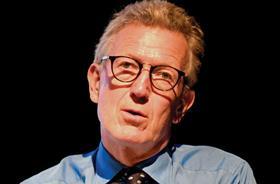 The act finally allowed women to qualify as solicitors and barristers, sit on juries and volunteer as magistrates.
The Law Society's Women in Leadership in Law programme has been one of Christina Blacklaws' key presidential themes and, as I approach my presidency in July of this year, I am keen to implement the programme and continue her legacy.
Over the past year, we have undertaken a wide-reaching global survey on women in the law and held around 230 roundtables with women in the industry to discover the barriers to women's career progression.
We also held 15 men-only roundtables across England and Wales to discuss men's role as champions for change and will be releasing our report with the findings from the men's roundtables on 20 May.
Gender inequality is an issue which needs to be addressed by every single member of the profession and men have an important role to play in driving diversity up to the most senior levels.
Whilst the legal sector has made great strides towards gender equality over the past one hundred years – 50.2% of practising solicitors are now female – women are still significantly under-represented in positions of leadership.
In 2018, 62.1% of new entrants to the profession were women yet they only comprise 30.1% of partners in private practice.
Our research focused on perceptions of unconscious bias, unequal remuneration and a lack of flexible working as some of the main barriers to women's career progression.
52% of respondents to our 2018 survey on women in the law identified perceived unconscious bias as the greatest barrier to women's career progression.
I personally chaired several men's roundtables. The male leaders I met acknowledged that women are underrepresented at senior levels and discussed practical ways to address the issue.
Workplace culture was the biggest concern. An example of unconscious bias I heard was that work 'away days' often centre around male-dominated activities. One participant said his firm chose playing golf for their 'away day' which resulted in no women attending.
Some men also reported that client events often revolve around alcohol and take place in the evenings. This can make it difficult for women with caring responsibilities to attend and create a 'masculine' work culture which isolates female colleagues.
For firms to diversify at senior levels, change has to come from the top. Both male and female partners need to lead by example and commit to strategies which promote the development of inclusive work cultures.
As one participant said, 'for cultural change to occur, men must be actively involved'.
When male partners make a conscious effort to change 'masculine' work cultures, this filters through the organisation and helps to create a more inclusive workplace which suits both men and women's working needs.
Unequal remuneration was also identified as a concern – 60% of respondents to our 2018 survey were aware of a gender pay gap in their organisation but only 16% saw steps being taken to address this. High billable hours often drive pay, promotions and the awarding of bonuses.
This practice of focusing only on hours billed can limit women's pay and career progression. Women with caring responsibilities can be passed over for more lucrative projects – excluding them from opportunities to record more billable hours.
91% of respondents to our 2018 survey cited flexible and agile working as key to improving diversity and gender equality in the profession.
Interestingly, this emerged as more of a generational than a gender issue as many male millennials at the roundtables said they also wanted flexibility in their working life.
If flexible working is to be effective, it must be extended to everyone – irrespective of their seniority, gender and caring responsibilities – and employees must be rewarded on their overall contribution rather than primarily the number of hours spent in the office.
Male and female leaders should ensure that firms have the right policies in place – such as blind recruitment, fair work allocation policies and unconscious bias training – so that the next generation of solicitors see a more inclusive and diverse profession.
For those who would like to learn more about male champions for change, the Law Society will be holding an international symposium on the power of gender equality to transform the business of law from 20 – 21 June.
The symposium will discuss many aspects of gender equality in the law and give firms, businesses and solicitors at every stage of their career the insights and tools needed to drive equality up to the most senior levels.
Find out more and book your place here.
Simon Davis is vice president of the Law Society