An estimated one in four UK adults will experience at least one diagnosable mental health problem. According to the Mental Health Foundation, every year 70 million workdays are lost due to mental illness, encompassing anxiety, depression and stress-related issues. This means mental health is the leading cause of sickness and absence from work. What does this mean for legal professionals in criminal law?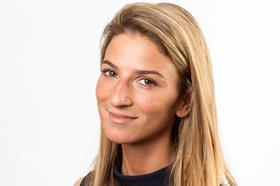 Criminal defence law and mental health are intrinsically linked. We often deal with clients who either suffer from diagnosable mental health conditions and/or are vulnerable because of their circumstances. These conditions can often lead to them committing the offence. Given the hardships faced by our clients and the reassurances that are often sought, lawyers are naturally vulnerable to taking on the stresses and anxieties of their clients.
The lawyer-client relationship is one of trust and clients often lean on their lawyers for personal as well as professional support. We provide a safe place for our clients to speak openly and honestly, protected by lawyer-client confidentiality. We ensure we represent their best interests, without judgement, throughout the entirety of the criminal process. From representation at a police station through to the courtroom, we are there by our client's side.
As lawyers we have to be alive to the topic of mental health and cater our counsel to suit our clients' vulnerabilities. And although the stoic lawyer stereotype has somewhat broken down, it still seems taboo to associate emotion or any mental health fragility with the practice of law.
Maintaining the balance
Lawyers are called on to bear the burden of responsibility for others' freedoms, family strife and fortunes. And as lawyers we accept that these emotional difficulties come with the territory. Harrowing life experiences, financial and social strains and/or diagnosable mental health conditions can all lead to criminal behaviours. It is our job to listen and advise. However, to ensure we are providing the best service for our clients, we must also take care of our own mental health.
We repeatedly deal with shocking and graphic stories. Some of our more horrific cases - child sexual abuse, rape and murder - can traumatise the legal professional. Listening to and advising a client, while maintaining objectivity, can be difficult. A lawyer has to exercise detachment and controlled empathy, on a daily basis.
A survey of the legal profession by LawCare revealed more than 50% of the workforce felt stressed and that 19% were suffering from clinical depression. The problem appears to be that the general view of the legal profession continues to be that it is filled with stiff-lipped and battle-ready apostles, which in turn perpetuates the popular belief that lawyers are and should be hard as nails.
The stigma surrounding mental health in law firms is greater than most other professions – lawyers are not supposed to be vulnerable. The legal professional has perfected his/her poker face.
Speak up and talk about it
Long hours, high-pressured environments, drastic cuts in funding and the adversarial nature of law all contribute to the stresses of the legal profession. Lawyers love to talk, but a culture of fear and silence persists on the topic of mental health.
Embedding a culture of openness is challenging and does not happen overnight. It is important for those of us doing this work to discuss stress and anxiety with colleagues and, if necessary, externally with those trained to help. This enables us to help manage the load of the legal profession and maintain the quality of service and care.
Recently firms have begun developing ways to provide access to advice and counselling services. But money needs to be earmarked for mental health to enable a conversation – every firm should have in-house counselling or ties to external support platforms.
It's time for us all to speak up.
Alexandra Pecanac is a paralegal at Hodge Jones & Allen, London