I received an out of office message from one of my colleagues when I was working on Sunday. It said, 'I am not at work, leave me alone.' This could not have been a better reminder for Mental Health Awareness Week in that we should be trying to achieve lower stress levels and achieve a better work-life balance.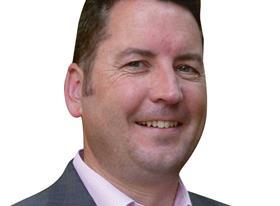 As a committee member of the Law Society's Small Firms' Division I come across practitioners in smaller (one to three partner firms) firms suffering severe stress and also experiencing health issues like depression. The problem is potentially most acute amongst sole practitioners. A solo solicitor wears all the regulatory hats, COLP, COFA and Money Laundering Officer whilst juggling all the other pressures of running a firm and looking after clients.
Stress is not confined to solicitors in small firms. It is no stranger to lawyers in medium and larger firms either.
In a recent Law Society survey of Junior Lawyers, 55% of women and 42% of men reported that they regularly felt unable to cope, with almost two-fifths experiencing a mental health problem. High workload and demanding clients were behind many of the problems, and the resulting stress led to problems with family life and relationships.
In response to this, the Law Society on 6 June is offering a one-day resilience and wellbeing workshop, created to help you be your best at work, and away from it.
The Law Society says, 'This face-to-face one day workshop puts the focus firmly on your personal coping mechanisms. We demonstrate how to self-assess, manage emotional responses and deal with everyday stressors, so you can better deal with the pressures of your job. We will tackle anxiety and its causes, encourage positive thinking and you will leave with valuable skills for life'.
It strikes me that this could prove invaluable for stressed out solicitors.
As for the Out of Office Assistant? Fortunately it was the internal version I got. Still, I am minded to change mine to read similarly to that of my colleague but maybe I shall not use such language for the external one. I should also stop working on Sundays.
Tony Roe is a consultant family law solicitor and arbitrator at Boardman, Hawkins & Osborne and a committee member of the Law Society's Small Firms Division